Please vote for me by sharing this page:
Artwork by Leman Mamedova
I'm already an artist, and I'm teaching art at University. At the same time, I'm taking private lessons from my master. For me, it's never late to learn the secrets of painting from masters, although I'm not a newbie in art. For me, an artist has to progress, and shouldn't stop and repeat herself. Colors and art are extremely important in my life, and they are giving warmth to our world, like sunshine on a cold winter day. Without colors, our life would be void and monotonous.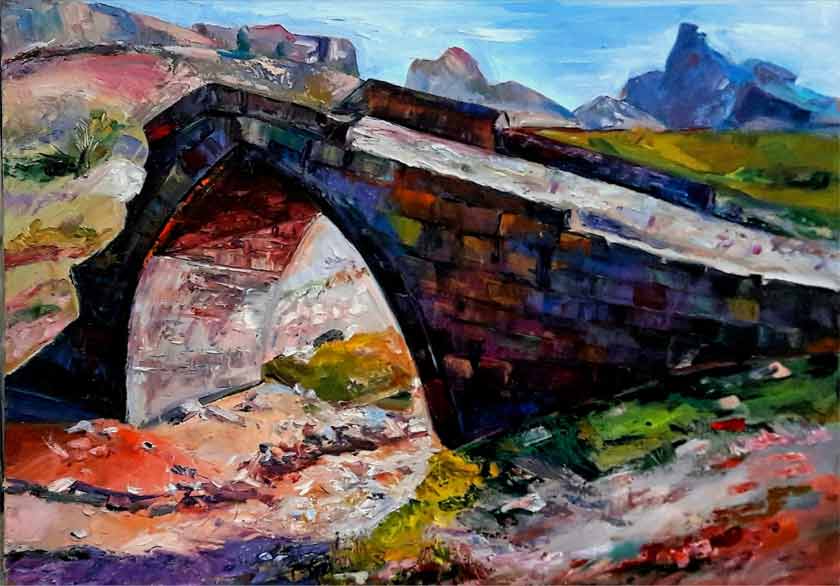 I want to improve the harmony of colors in my paintings, and it is a great opportunity for me to exhibit my artwork on the Old Masters Academy website. I think the Old Masters Academy is very important for all artists and is highly professional. I want to win the competition because it will be an honor to get a full comprehensive critique of my skills and advice on what needs to be improved, by professional artists. People should vote for me because their votes, and consecutively their opinions, are extremely important to me. This will be a good stimulus to create new and better artwork. Thank you for providing a great project to all artists in the world.
I want to win this Competition and I need your help!
Please vote for me by sharing this page:
---
Discover how to paint like the Old Masters using modern materials!