by Rosily Roberts
Leonardo had two important pupils throughout his life, Gian Giacomo Caprotti de Oreno and Francesco Melzi. Gian was a very important part of his personal and artistic life, was, better known by his nickname Salai, which meant 'The Devil' or 'The Little Unclean One.'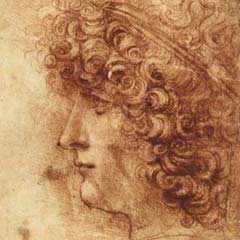 Salai was the son of Pietro di Giovanni, the tenant of Leonardo's vineyard in Milan, and he joined Leonardo's household and became his assistant at the age of ten, going on to stay with Leonardo for the rest of his life. Initially, their relationship was fraught. An account from Leonardo's journal explains that, shortly after Salai moved in with him, he stole money from Leonardo, a crime to which he never confessed. Leonardo wrote of him 'thief, liar, obstinate, glutton.' They remained, however, close for the rest of Leonardo's life. When the threat of military action forced Leonardo to flee Milan for Venice, Salai and Melzi went with him. When Leonardo died in 1519, he left them each half of his vineyard, as well as his famous Mona Lisa, and there has been speculation among art historians that Salai may have actually been the model for the illusive portrait, or, at least modeled when the female model was unavailable. Many scholars believe the facial features of the portrait resemble Salai's, however, the Louvre have disputed these claims.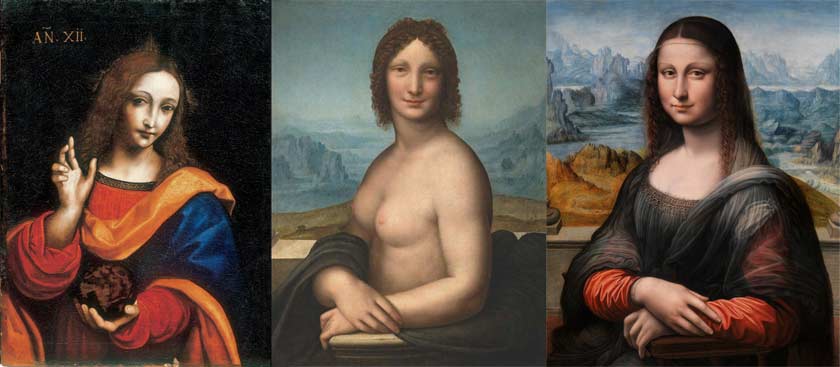 What is known, however, is that Salai did indeed model for many other paintings and drawings by Leonardo, posing for such figures as Saint John the Baptist. Leonardo's Saint John the Baptist was painted between 1513 and 1516, and is often considered to be his last painting. Saint John is shown with the same enigmatic smile as the Mona Lisa, and the facial figures of the two are similar, lending support to the claim that Salai might have modeled for both. The ambiguous gender and femininity of the figure have also led to confusion around its interpretation.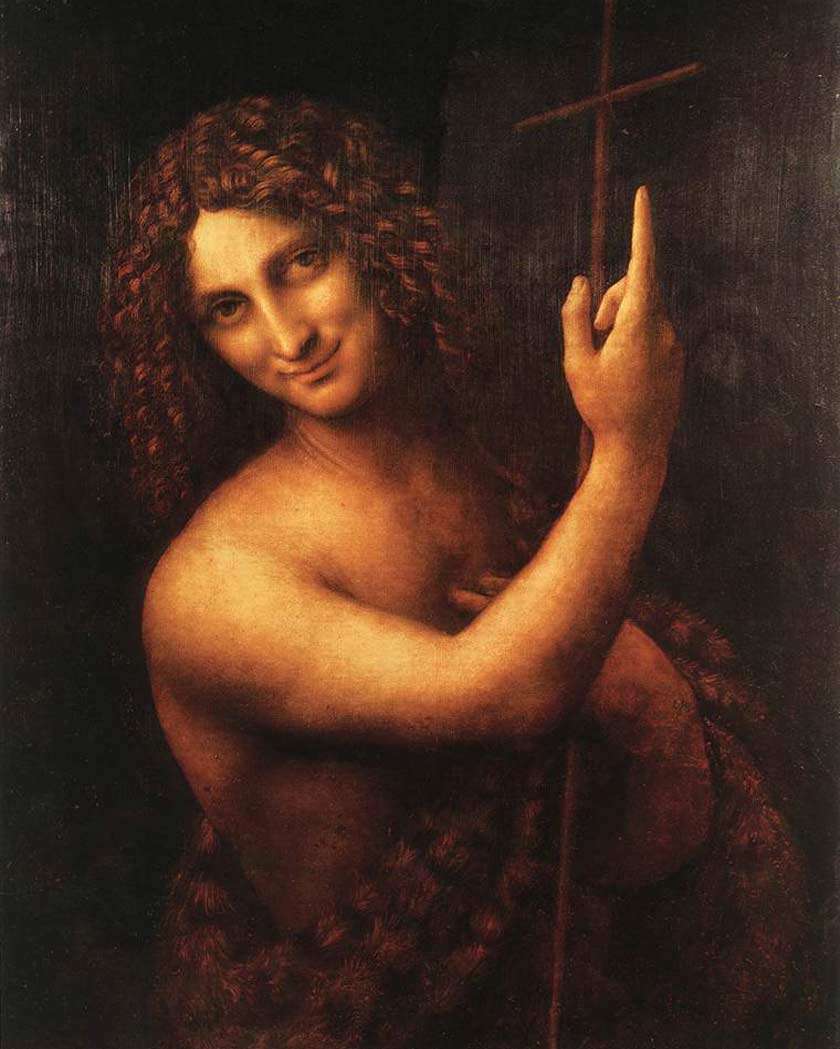 Some of Leonardo's sketches of Salai are somewhat erotic, which have caused scholars and historians to speculate on the nature of their relationship. There is a sketch in Leonardo's folio of the 'Angel Incarnate' naked, who looks very similar to drawings of Salai and with what appears to be an erect penis.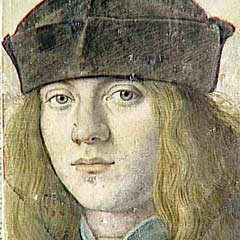 Francesco Melzi was, according to historian Vasari, a Milanese nobleman, who inherited many of Leonardo's manuscripts, instruments, books and drawings. While Leonardo complemented his abilities as a painter, no known paintings by him survive. He has often been exalted as Leonardo's favourite student, and Leonardo often praised him in letters.
Melzi is responsible for one of the few surviving portrait of Leonardo, which was most likely execute towards the end of his life. It is likely that this is the portrait of Leonardo that Vasari saw in Melzi's house, and that later become the frontispiece for the Leonardo chapter in Vasari's Lives of the Artists.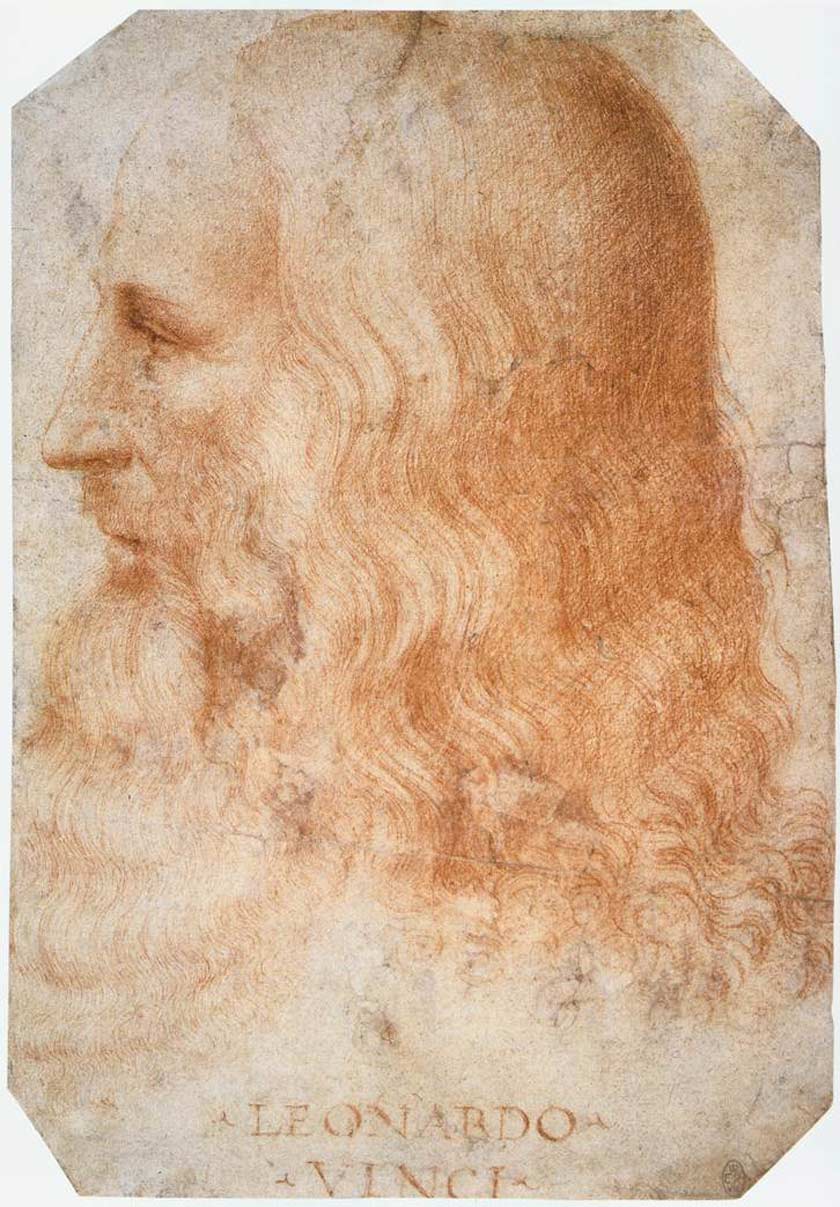 References:
'Leonardo da Vinci,' The Art Story,
theartstory.org/artist-da-vinci-leonardo-life-and-legacy.htm
'Leonardo da Vinci,' The National Gallery,
nationalgallery.org.uk/artists/leonardo-da-vinci
'Portrait of Leonardo,' Royal Collection Trust,
rct.uk/collection/912726/a-portrait-of-leonardo
Dennis Jarsdel, 'Leonardo da Vinci's pupil- Salai' Drawing Academy,
drawingacademy.com/leonardo-da-vincis-pupil-salai
---
Learn time-honored oil painting techniques of the Old Masters!
What you will get: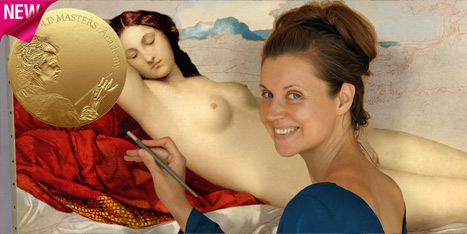 Instant access to all 60 multi-part video lessons
A lifetime membership
Personal coaching by the course tutor
Constructive critiques of your artworks
Full access to the Art Community
Exhibition space in the Students Gallery
Members-only newsletters and bonuses
Old Masters Academy™ Diploma of Excellence
How you will benefit: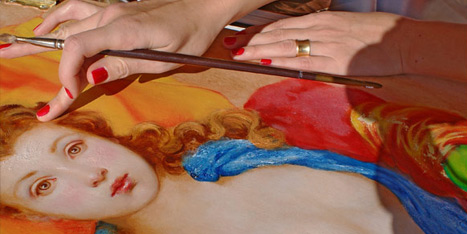 The Old Masters Academy™ course is very comprehensive, yet totally beginner friendly. All you need to do is watch video lessons one by one and use what you've learned in your creative projects. You will discover painting techniques of the Old Masters. This is the best art learning experience you can have without leaving your home. All information is delivered online, including personal support by the course tutor.
Learn how to paint like the Old Masters!
Old Masters Academy Online Course
Self-study, self-paced online video course Lifetime membership One-time payment:
$487
Enroll Now!
Personal Tutoring online + Online Course
Unlimited tutoring by the Academy teachers Lifetime membership One-time payment:
$997
Enroll Now!