Artwork by Eddie Hornedo
I am an Optician by trade. I have help over 100,000 people see better over a 32 years career in doing what I love.
Unfortunately I found out 18 years ago that I have a retinal disease that has no cure and will ultimately rob me of my sight.
I really enjoy painting and drawing. Ever since I was a young boy I marveled at how colors that came out of a tube can be use to create a beautiful picture. I really enjoy doing portraits of people. I have been commissioned many times to paint a picture of love ones that has passed away.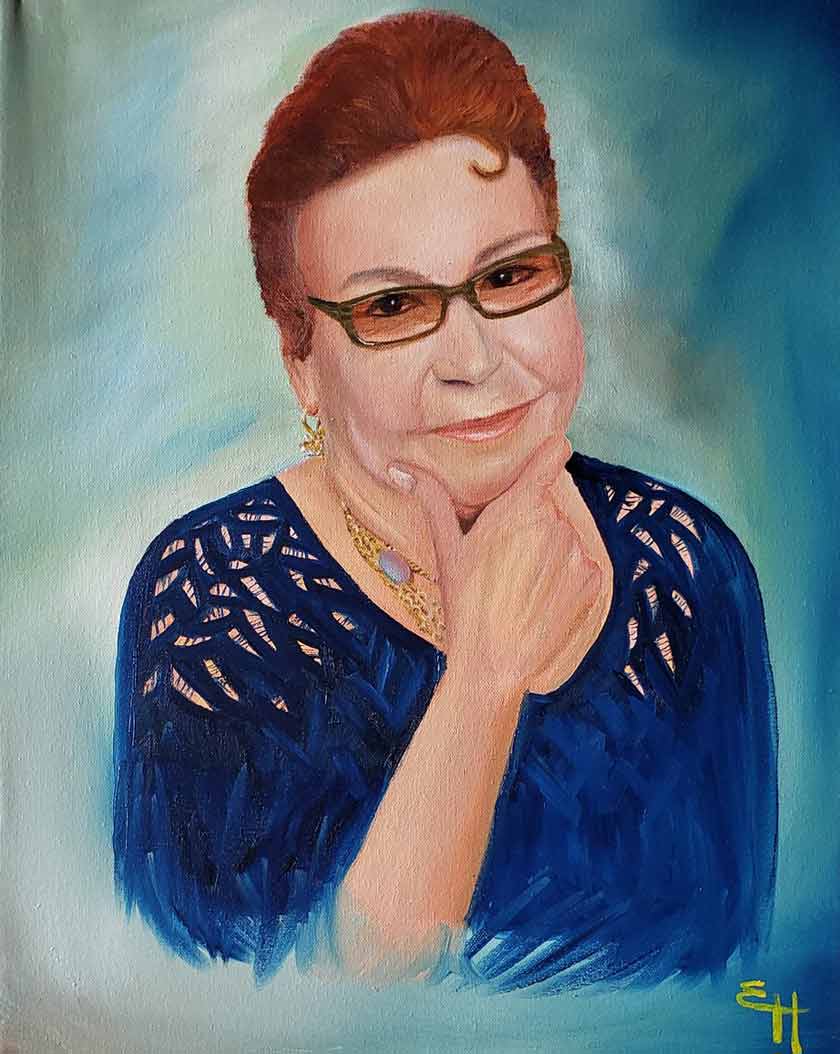 My challenges has always been the eyes. Sometimes the proportion of the eyes to the face has to be adjusted several times before I'm satisfy. Many times perhaps because I am a perfectionist I find myself wanting to keep adding to a painting to make it better. I have been developing my art over the years. Many different styles I've mimic. I've done charcoal, pastels, mostly oil and some acrylics.
I have always admired the old masters style but never done one. I would be interested in learning more.
I hope to win so that I can learn a technique that I have never done. I hope people can see that even with poor vision, we can express a profound love for art. I also hope that people can see my story behind each painting.
I want to win this Competition and I need your help!
Please vote for me by sharing this page:
---
Discover how to paint like the Old Masters using modern materials!