Artwork by Péter Somlyai
Somlyai Péter a nevem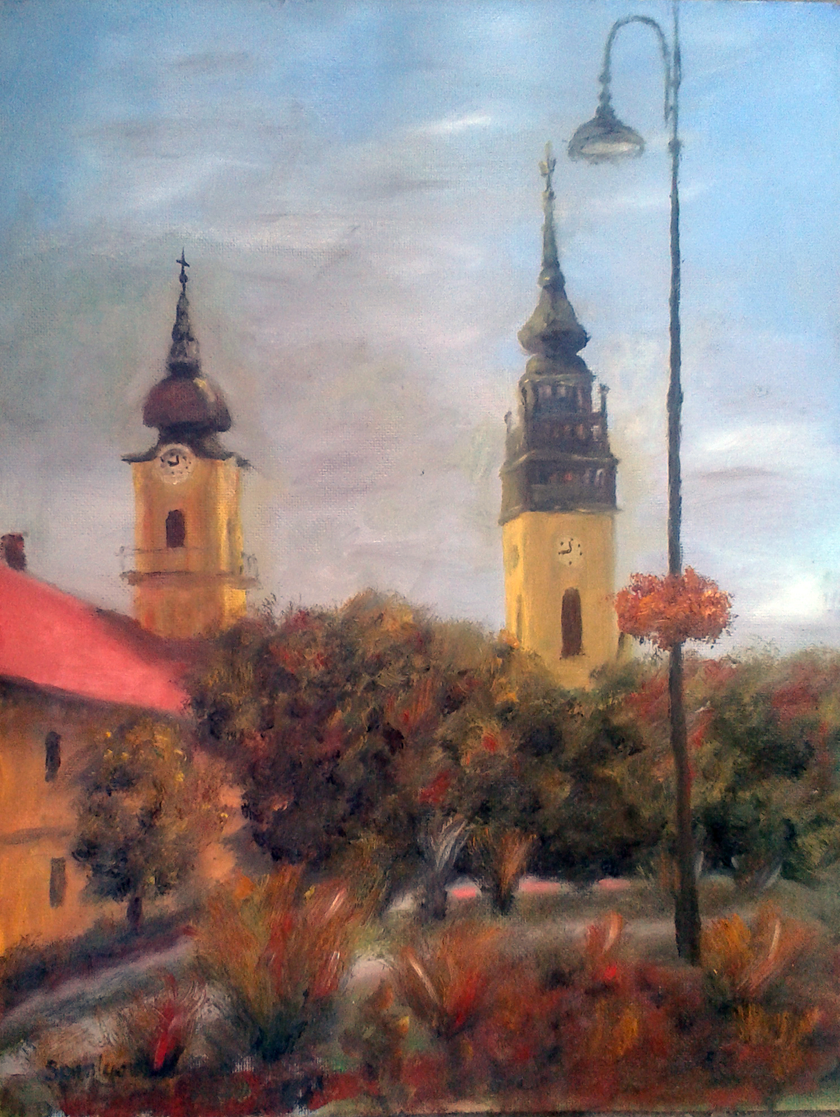 1955. január 01. születtem Nagykőrösön ahol mai napig élek.
Asztalos szakmát tanultam, közben Rácz József festőművész általvezette
Képzőművészeti kőrben 6 b. ceruzával szénnel fejlesztettem rajztudásomat akvarell, és pasztellkrétával festettem. A nagykőrösi konzervgyárban dekoratőrként dolgoztam.
Az elmúlt 10 évben többek között leérettségiztem a kecskeméti Piarista gimnáziumban autodidakta módon fejlesztettem magam, majd online
akadémián és esti tagozaton festőművész iskolába jártam a Számalk
Szalézi Szki. ahol Kortárs Művészektől sajátíthatom el a festészet rejtelmeit
nevezetesen Kovács János Zoltán és még sok kitűnő művésztől. Itt szereztem meg Grafikusi és Festő művész bizonyítványomat is, ami 4 kemény év munkájának gyümölcse.
Rám a realista akadémikus iskola és az impresszionizmus nagy mesterei
tettek nagy hatást, Őket követem, de az újszerű technikák sem állnak
messze tőlem.
Simon M. Veronika
Cserhát – Munkácsy és Holló László díjas, KUNST MEISTER festőművész
kurzusain vettem részt ahol Speciál Method Verzion Festőmester Diplomát kaptam.
I want to win this Competition and I need your help!
Please vote for me by sharing this page:
---
Discover how to paint like the Old Masters using modern materials!