Artwork by Sandy Fox
I have spent my whole adult life as a caregiver to my daughter and husband who were both ill. I also held down numerous jobs outside of the home to make ends meet. There was no time. Money or energy to engage in what most people think as a "frivolous indulgence" in the pursuit of artistic enlightenment. But the desire was deep within my soul and took top position on my "Bucket List".
I am now retired and no longer encumbered with caregiving responsibilities and I'm able to consider my lifelong dream of becoming an accomplished artist. It's time to realize my dream and embrace my passion.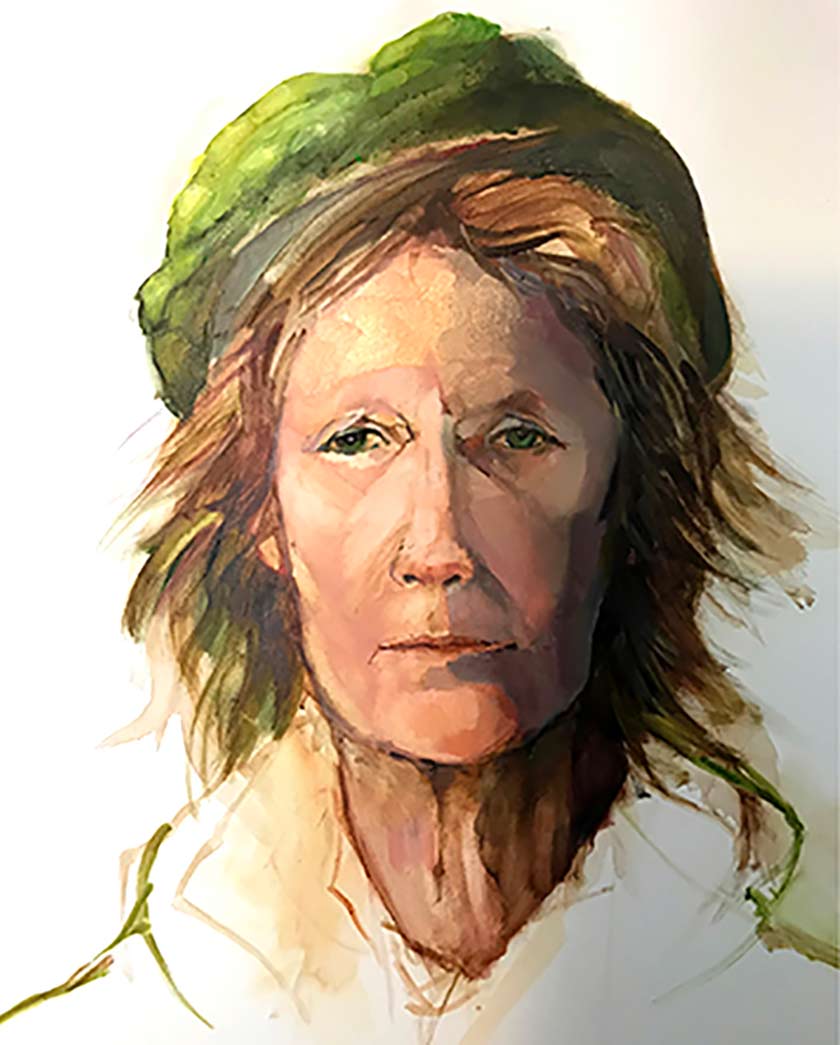 I recently lost my youngest daughter and in my grief I turn to painting as consolation during times of sadness.
However, I have many obstacles in my pursuit of becoming the artist I want to be. Skin tones baffle me and I need much improvement with proportions. Sometimes my work looks muddy and I would like my paintings to look more fresh and alive.
I've been following the Old Masters Academy videos and critiques for some time and I've been quite impressed with the skill level and professional expertise that is presented.
I would love to win the Old Masters Academy course because I want to become the best that I can be as an accomplished painter and so far it's the only course that I feel can help me reach that goal. It is comprehensive and thorough and breaks information down to an achievable level.
I would hope that my viewers would feel that I have good potential and with the right kind of support, help, and a vote of confidence, I will be able to enthusiastically move forward toward artistic excellence, enrichment and fulfillment. It would make me so happy.
facebook.com/sandy.fox.artist
I want to win this Competition and I need your help!
Please vote for me by sharing this page:
---
Discover how to paint like the Old Masters using modern materials!