Old Masters Academy student
I am a retired grandmother who started painting about 12 years ago. I followed different painting courses, but was never very satisfied with the content and results.
I decided to self-educate myself in drawing and painting mostly with internet and books. I tried different mediums such as charcoal, pastels, acrylic, but I always came back to oil painting. I was always attracted to portraiture and wanted to learn and create portraits in oil. I did some portraits in charcoal and pastels, but none really in the oil. So this course has been quite a discovery and challenge for me.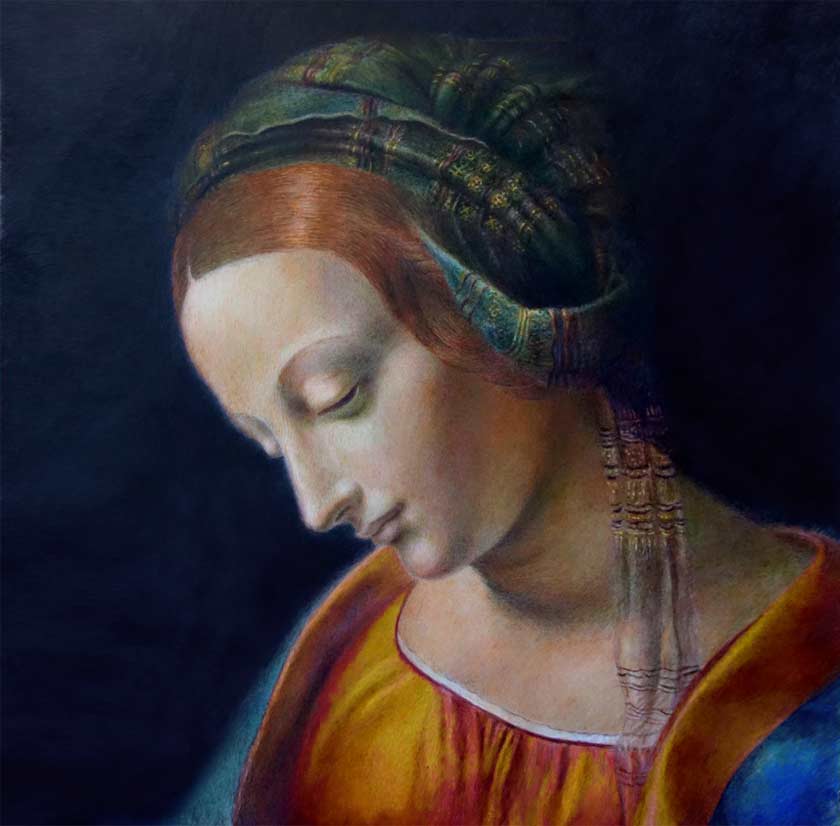 A year ago I began studying this wonderful course – Old Masters Academy. I read and listened over and over again all the art lessons and art history. I was overwhelmed by all the information and richness of these art lessons. So much to learn and practice. Let me tell you, I was pretty scared. I had a lot of work ahead of me, but I enjoyed it so much.
Even if I'm retired, I am a very busy lady. I took my time and went through nearly all of the lessons and did the exercises. My goal was to paint a portrait in the style of the 16th century.
I followed the steps of the art lesson: How to paint using the Flemish Method. I struggled more than once and amended my portrait when I thought it was necessary. I tried to reproduce the features, look and expression as best as I could. Nothing is perfect in this world, but I think that I have succeeded in my task and I am very proud of my work.
If it had not been for this course, I don't think I would have learned this well. Scumbling, velaturas and glazing aren't unknown to me anymore.
I would like to thank the Old Masters Academy and their fine tutors for developing this excellent course. I'm not scared anymore and I think I will be doing many more portraits in the future.
A happy member and student of the Old Masters Academy.
Pauline
---
Learn time-honored oil painting techniques of the Old Masters!
What you will get: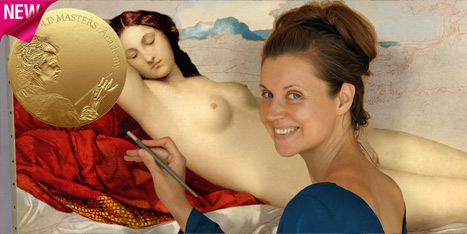 Instant access to all 60 multi-part video lessons
A lifetime membership
Personal coaching by the course tutor
Constructive critiques of your artworks
Full access to the Art Community
Exhibition space in the Students Gallery
Members-only newsletters and bonuses
Old Masters Academy™ Diploma of Excellence
How you will benefit: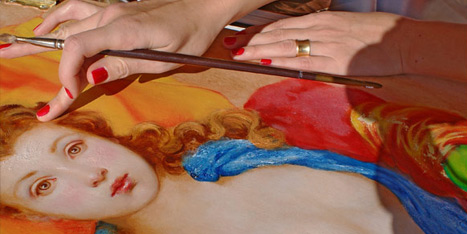 The Old Masters Academy™ course is very comprehensive, yet totally beginner friendly. All you need to do is watch video lessons one by one and use what you've learned in your creative projects. You will discover painting techniques of the Old Masters. This is the best art learning experience you can have without leaving your home. All information is delivered online, including personal support by the course tutor.
Learn how to paint like the Old Masters!
Old Masters Academy Online Course
Self-study, self-paced online video course Lifetime membership One-time payment:
$487
Enroll Now!
Personal Tutoring online + Online Course
Unlimited tutoring by the Academy teachers Lifetime membership One-time payment:
$997
Enroll Now!