Artwork by Andrew Gruffudd
I am an artist, actor, artists' model, composer, singer and writer basically trying to be the best that I can possibly be. Artistic expression, in all its forms is therefore, as you can see, at the core of my being. My mother, before me, was an artist and still paints to this day, 'though her impressionist style is not where I want to lay my beret.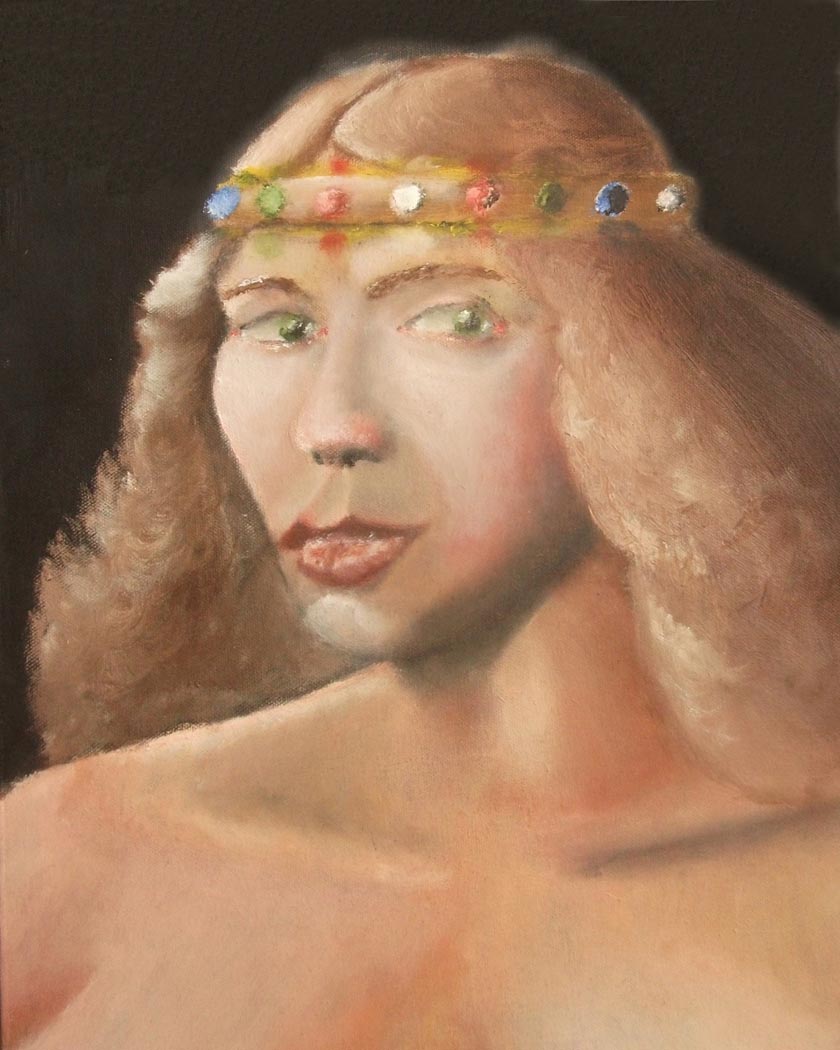 'Though I have egg tempera and linseed oil in my veins, it feeds a deeper yearning for the type of realism sought by the Old Masters of the Renaissance, of Raphael rather than the Raphaelites. And thus I chanced on the Old Masters' Academy many years ago 'though, not having the funds to pursue a course of study thus to do its learning justice, I have kept in touch with them, learning as much as my funds would allow at a fleeting glimpse, yearning all the time for more, pestering, berating and almost stalking for the chance to chance upon another secret as to what makes a van Eyck or a Rembrandt so mesmerising, and thus to cover myself with this mantle.
'Though I never wanted to be defined by my disability, it does effect everything I do – and in putting brush to canvas, it means that I never know when a sudden spasm might not ruin the perfectly plotted line, curve or, worse, the subtle blend of colours, and thus the picture. Quite apart from the reasons outlined above, my final fix of knowledge, the completion of the course of this illicit hallucinogen called perfection, that these methods might in some way compensate for and mask over my frailties and thus bring me in some small measure close to where I need my art to be. Thus, in voting for me you would undoubtedly be helping to unplug the pent-up volcano of creativity welling up inside me, thus saving me from a lifetime of mediocrity and unleashing on the world such a wealth of beauty I try so hard to create.
I want to win this Competition and I need your help!
Please vote for me by sharing this page:
---
Discover how to paint like the Old Masters using modern materials!