Artwork by Harald Brumberg
I started to paint with oil colors when I was ten years old as an autodidact. I always liked the old masters like Rembrandt, Rubens and Dürer.
As a teenager I wanted to become a portrait-painter. After finishing school I went one year to Paris to study arts.
Quite often I was visiting the Louvre, fascinated by Mona Lisa.
Later I became an art therapist. Sketching and painting is something I do from time to time. I also like sketching caricatures.
Art is the ground of being free and to be a creator. To paint like the old masters was always my aim since childhood.
But I havn't practise my skills very much.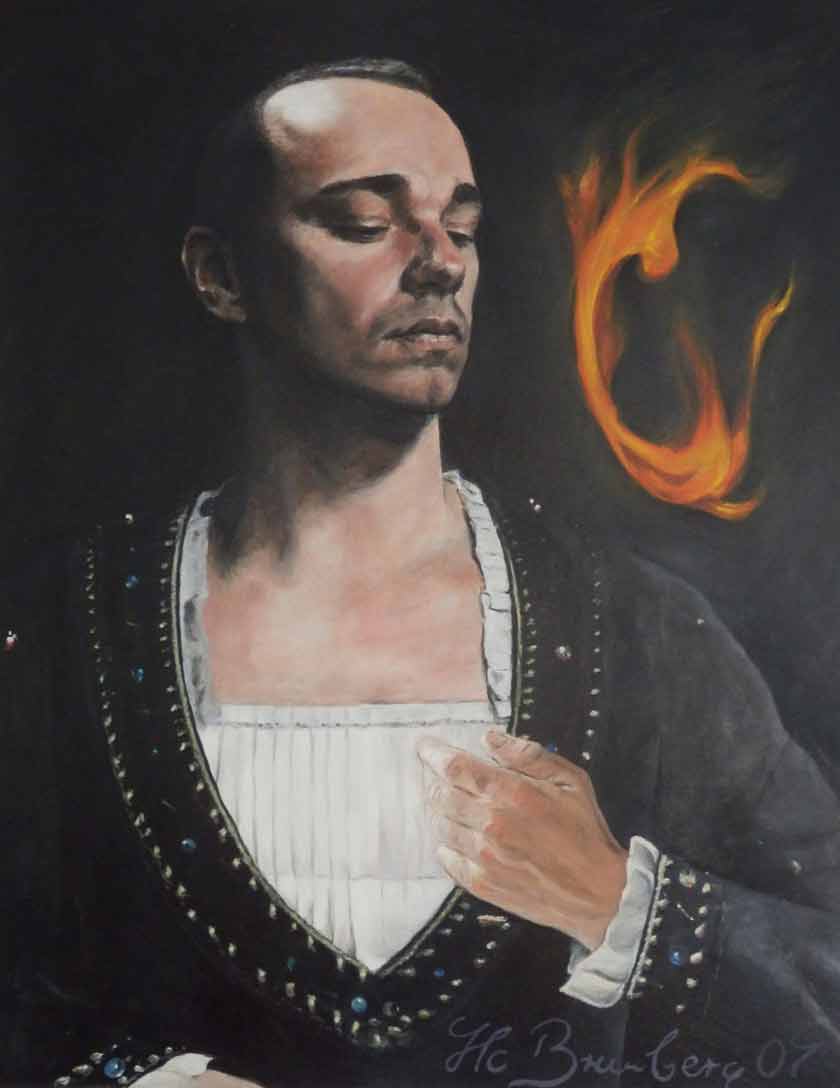 I think that the Old Masters Academy is a great opportunity to find the ground to become a master, too. I think it is possible!
The picture of a dancer I made for a Russian friend, with whom I made art performances on stage including painting is my competition entry.
In this picture I feel close to my limits as a painter, but art and skills are limitless and with the help of the Old Masters Academy, I hope to continue my way to the stars of art!
I want to win this Competition and I need your help!
Please vote for me by sharing this page:
---
Discover how to paint like the Old Masters using modern materials!