Artwork by Mvemjsun Dias
Was interested in painting right from childhood, but due to academic importance and the will to achieve things that lacked in my earlier years had to put this passion of mine on a back burner..!!
I started with still life & scenery in the lock down last year… but then tried to venture out in human figures.. It was difficult at first.. as I did all my work in water colors.. was not sure how the body contouring shades would react with the low drying property of water colors.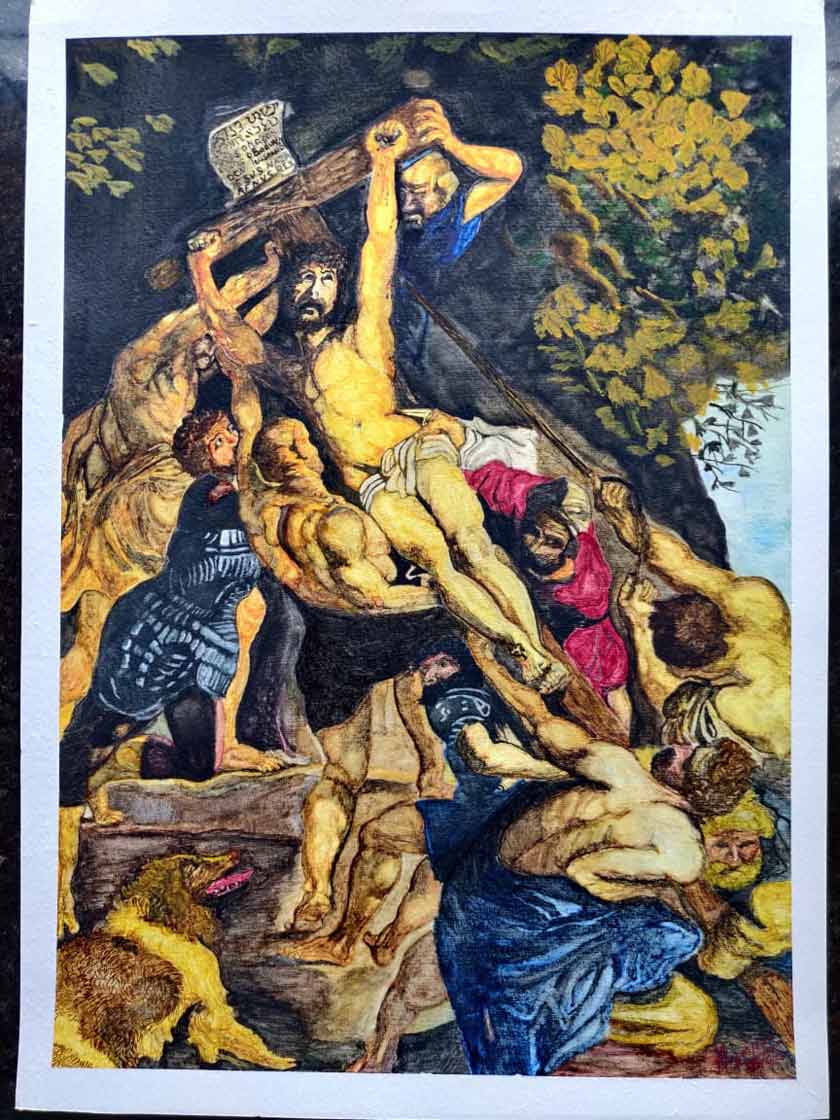 Had to try out various styles and techniques, so that the best results could be obtained.. This work of Rubens particularly impressed me as the figures are depicted in constant motion.. every figure tells a story of the role that it has to play with the elevation scene. The body of every individual shows the stress that every muscle underwent during the elevation process.
I wish I could master the art of the great painters with regards to the body paintings. The Old Masters Academy would have helped me refine my techniques much better.
Hoping to win this competition to take lessons from the great Masters brought by the Academy.
Please do vote for the work uploaded, so that my dreams can be fulfilled
Thanking you
I want to win this Competition and I need your help!
Please vote for me by sharing this page:
---
Discover how to paint like the Old Masters using modern materials!