Artwork by Ellen Glick
ellenart.net
My story is a very simple one. I have always had a passion for art. For over 20 years I had a successful business painting ceramic tiles for customers all over the world from India to Mexico. Then the big earthquake struck Los Angeles and I changed direction and went back to work in an office for the next 15 years. In between I lost my husband to cancer and remarried. Then, in 2011 I officially retired. I was at a loss as to how to occupy my time after working in an office surrounded by people and activity for so long. One day I stumbled on an art school that was giving a free trial class. I decided to try it. Bingo! My passion was renewed, and I signed up. I took classes until COVID hit and the school was forced to close. I was lucky enough to have a studio in my home, and with music in the background, brush in hand, a palette full of bold oil colors and a blank canvas waiting to be filled, I painted.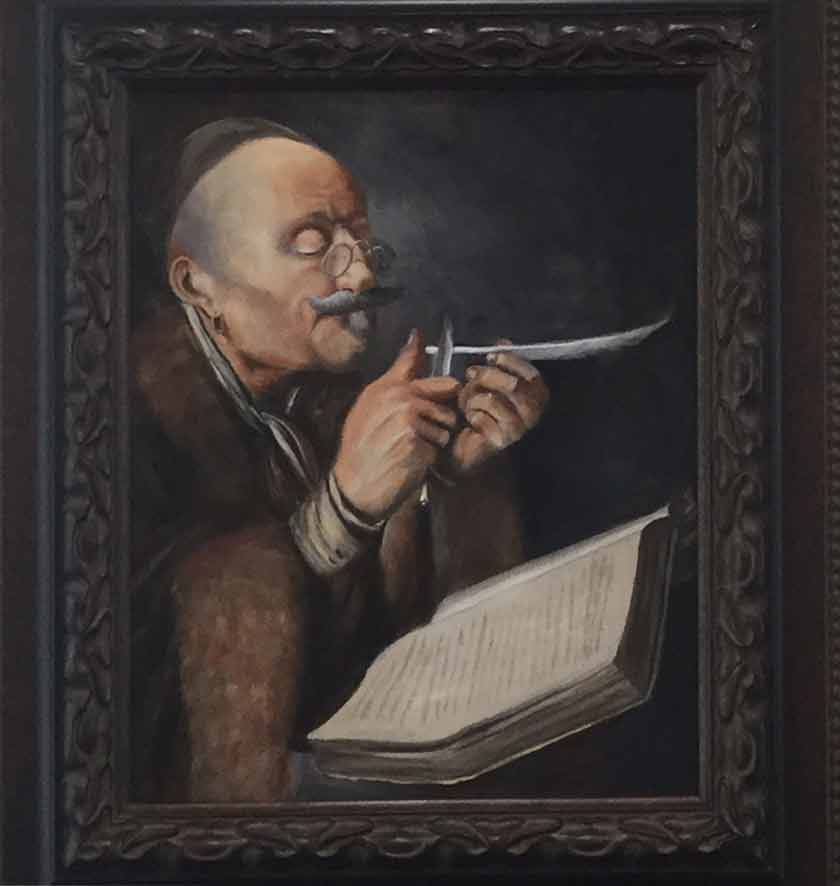 For Valentine's Day this year my husband, who is my greatest supporter, suggested that I sign up for the Old Masters Academy. What a great gift. I love painting portraits and photo-realistic paintings. But there is so much that I don't know that I think the Old Masters Academy could teach me. I have never learned about the mechanics of oil painting, the kinds of canvases, oils and other tools used to create a fine work of art. Basically, I did the rudimentary work in my art school but not the nitty gritty which I am so thirsty for.
The bottom line is that you never stop learning. Life is a journey in which every day is an adventure. I look forward to grabbing every minute of that adventure and capturing as much as I can on canvas. Vote for me and quench my thirst!
I want to win this Competition and I need your help!
Please vote for me by sharing this page:
---
Discover how to paint like the Old Masters using modern materials!