Artwork by Ken Northup
For over twenty two years, Ken Northup has been painting the landscape in oils.
He is a "Copley Artist" of the Copley Society of art in Boston. and an "Artist Member" of the American Artists Professional League, the International Guild of Realism and a former Board of Directors member of the Cape Cod Art Center.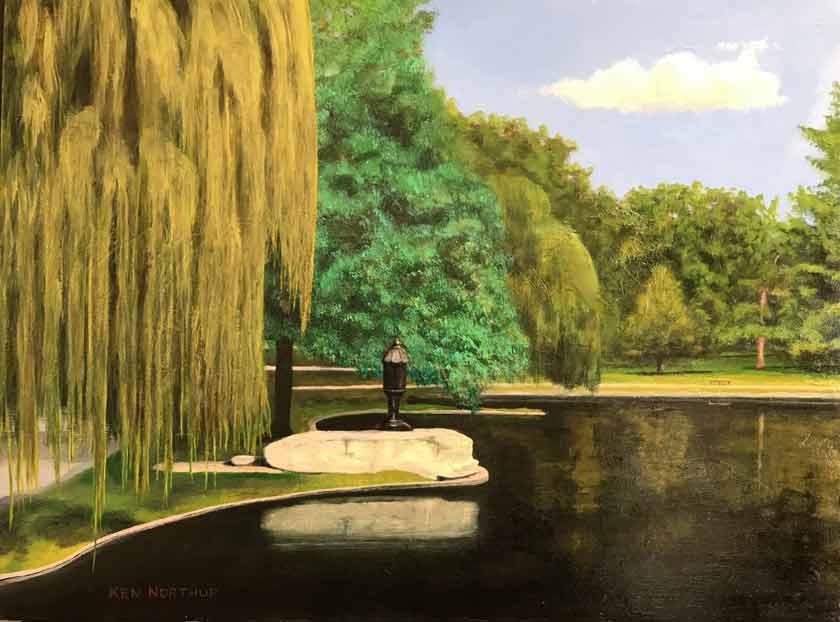 Over the years, Ken's art has been accepted for juried exhibitions, including, among others, the Copley Society of art, the Salmagundi Club in New York City, the Attleboro Museum, the Danforth Museum, the Duxbury Museum, and the Cape Cod Art Center's "New England' and "National" exhibitions.
His work has been mentioned favorably in the Boston Globe, and the the American Art Collector and The Improper Bostonian magazines. Paintings by Ken hang in homes throughout the United States and in Europe.
He is represented by the Copley Society of art in Boston, Gallery Antonia in Chatham, MA., and Renjeau Galleries in Natick, MA.
Clothing featuring Ken's art is available online from LeGaleriste, in Montreal.
art-a-porter.com/ken.northup
kennorthup.com
I want to win this Competition and I need your help!
Please vote for me by sharing this page:
---
Discover how to paint like the Old Masters using modern materials!