Artwork by Aviruth Meesupa
I am Ball Aviruth Meesupa.I am living in Maehongson province northwest of Thailand. I was a tour guide for 20 years but after epidemic of COVID-19 I quit my job and turn to be full time artist. I need a time to recover my art skill back. I need to learn from old masters academy.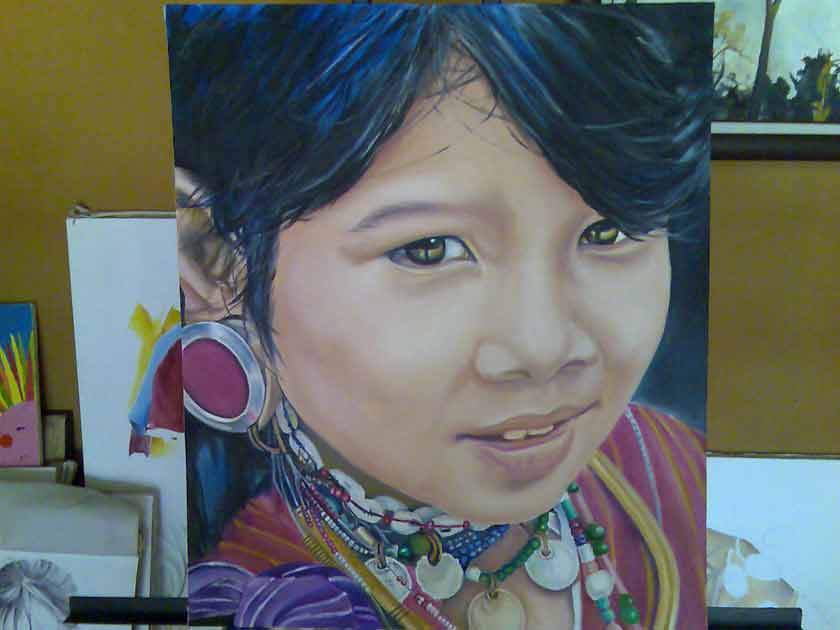 I doing art since I was 12 years old and self-taught. I want to be full time artist. I love anatomy.I want to know classic painting style and I think old masters academy is my answer because old masters academy make me feel comfortable and unlimited I can learn anytime any device and anywhere. I appreciate to win and learn old masters academy. If I win old masters academy after I finished I will generate master piece of art and give a knowledge to people.
Please don't be hesitate to vote me to be a winner of old masters academy. Thank you in advance for every vote.
Sincerely
Ball Aviruth Meesupa
I want to win this Competition and I need your help!
Please vote for me by sharing this page:
---
Discover how to paint like the Old Masters using modern materials!