Artwork by Leesa Pertsinidis
I'm a 52 year old mother of one and one fur baby. Married 26 years.
I gave up painting when I started fashion college after having been drawing and painting since I could hold a pencil.
I did lots of fashion drawing over the following thirty years but not much else.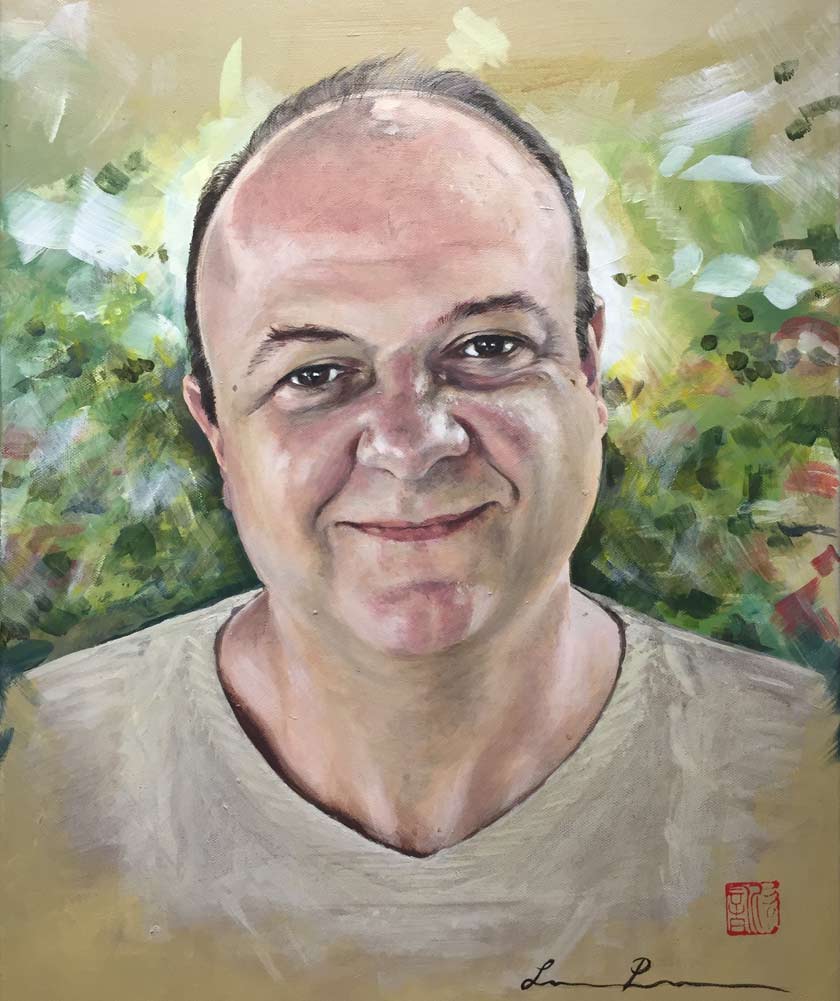 Following joint replacement surgery last year after enduring excruciating pain for over two decades, I rediscovered my love of painting. Previously I had painted always in water colour but now am working in acrylics.
My challenges in art are using a medium I'm unfamiliar with undertaking painting styles I am also unfamiliar with and trying to capturing the subject's personality. My 'education' in art is pretty much self taught and I find there are gaps in my knowledge of the mechanics of painting, colour theory to name one. There's such a big world of knowledge out there I need to know but I'm undertaking this at almost retirement age!
From what I see, Old Master's Academy is brilliant at lifting people's abilities to the next level and I would like to be the winner so I can also be helped to lift myself to the next level.
I would hope people vote for me so they can see me improve.
I want to win this Competition and I need your help!
Please vote for me by sharing this page:
---
Discover how to paint like the Old Masters using modern materials!