Artwork by Stephen Jamison
I have been painting and drawing for about 60 years, it was just something I'd always done since childhood.
At one time I hope considered making art my career but a mortgage and young family put paid to that ambition. I have, over the years worked in pencil, pen and ink, watercolour before, in the 1980's switching almost exclusively to oils. I do still paint the occasional pastel. I was able to retire from full time employment in 2007 and discovered a real passion for painting again, I was lucky enough to receive a decent commission which inspired me to take up painting full time.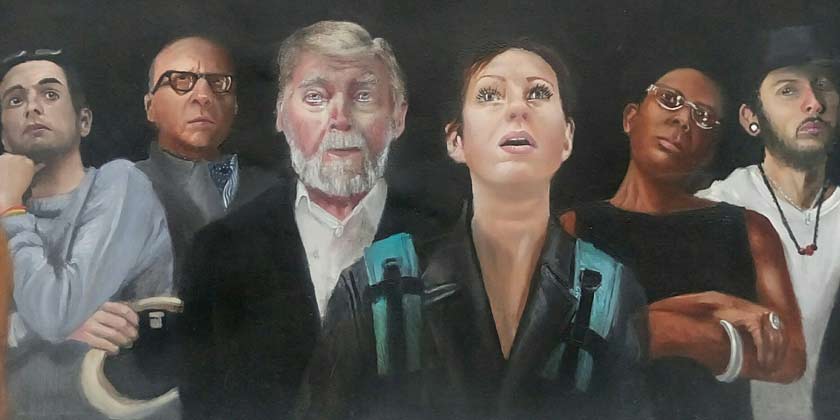 For over 30 years I had painted alla prima pretty much in the style of the impressionists but I was increasingly dissatisfied with the results and wanted to achieve a higher standard and improve my ability. I began to study the methods of the old masters and at this time I discovered the Old Master's Academy.
My initial experience was that I felt validated and was reassured that my earlier study had been taking me the "right" way. The comprehensive lesson plan sped my way to achieving what I had hoped for, a distinct improvement in my artwork. The in depth breakdown of each subject area is well thought out and made understanding and progression easy.
The View is an oil on linen 120×40 cm and is my interpretation of the viewing public's reaction from an artworks view point, each figure was painted in grisaille and multiple glazes employing all the techniques learned from the course.
jamisonfineart.co.uk
---
Learn time-honored oil painting techniques of the Old Masters!
What you will get: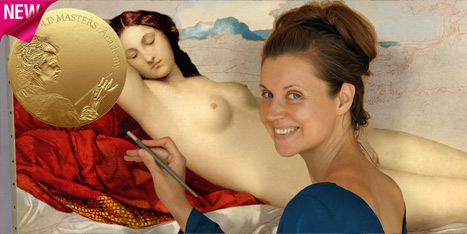 Instant access to all 60 multi-part video lessons
A lifetime membership
Personal coaching by the course tutor
Constructive critiques of your artworks
Full access to the Art Community
Exhibition space in the Students Gallery
Members-only newsletters and bonuses
Old Masters Academy™ Diploma of Excellence
How you will benefit: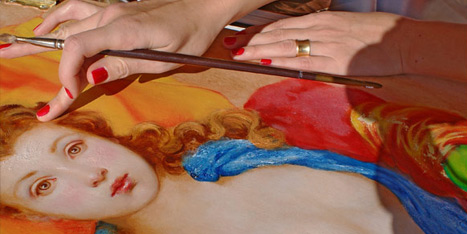 The Old Masters Academy™ course is very comprehensive, yet totally beginner friendly. All you need to do is watch video lessons one by one and use what you've learned in your creative projects. You will discover painting techniques of the Old Masters. This is the best art learning experience you can have without leaving your home. All information is delivered online, including personal support by the course tutor.
Learn how to paint like the Old Masters!
Old Masters Academy Online Course
Self-study, self-paced online video course Lifetime membership One-time payment:
$487
Enroll Now!
Personal Tutoring online + Online Course
Unlimited tutoring by the Academy teachers Lifetime membership One-time payment:
$997
Enroll Now!