Artwork by MAKIS
My name is Makis Koulianos i am 35 years old i am an active duty solider in the greek army for 15 years i have no academic training or any kind of training in the arts i am completely self taught .I leave in a very small town at the border of my country and it is impossible for me to have any kind of training under an arts teacher or an atelier plus the crazy amounts of hours i put in the military..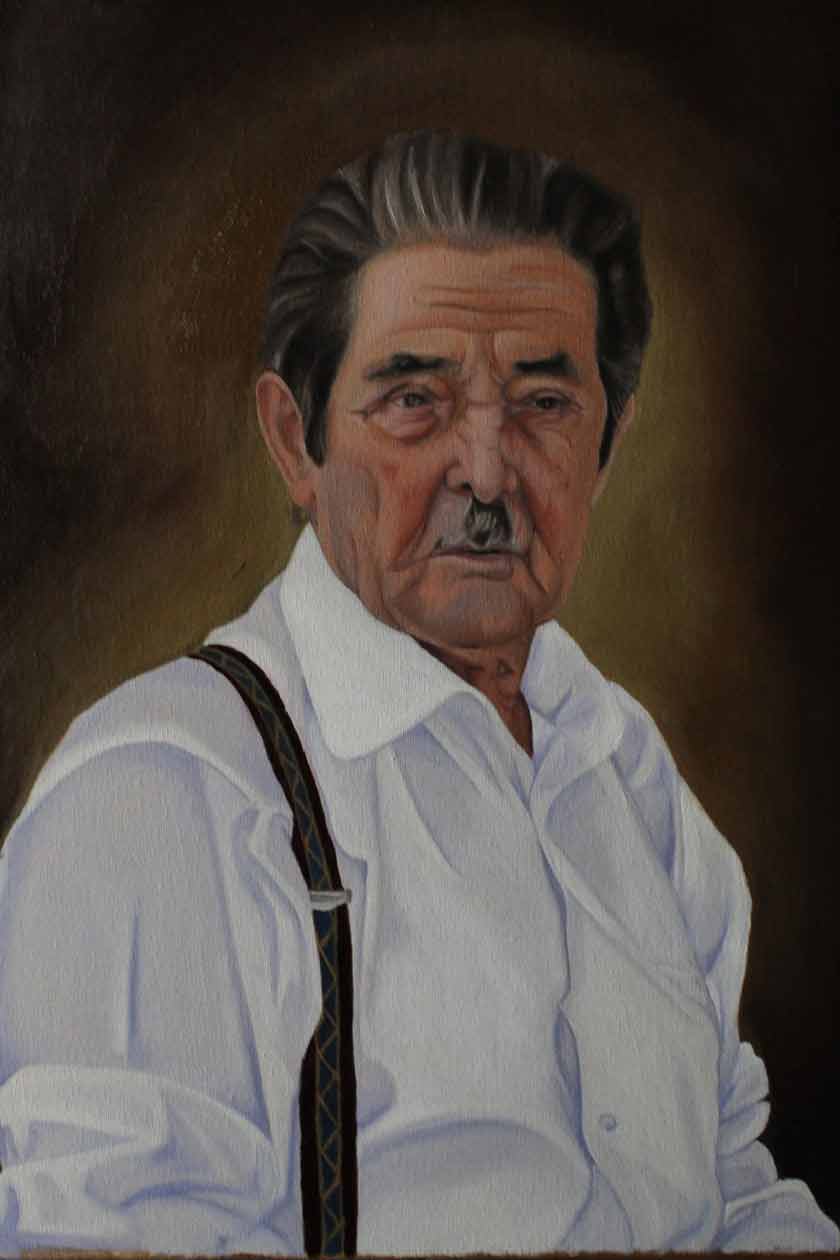 Art travels me inside my soul and outside my small town to the countreis where amazing artists have lived.It is both a beatifull journey into my soul every artwork i do is a small psycho analysis of me and a small time for me to meditate.and to travel to places and watch from here museams cultures people the different kind of minds artists have.The beauty of art the colours
My artistic challenges are simple to be a better artist that i was yesterday..
I want to learn the profession of portrait painting as rembrant did..
Old Masters Academy i think will provide me the means the knowlegde the way to complete my task that from here it will be impossible to me.From the platfom of recorded videos i will have the time to progress and evolve in academic training.
I want to win so i can so that everything is possible even from my small town that art is not forgotten and the power of my will..
People should vote for me beacause i think i have a very stong mindset and a strong will to overcome all the obstacles for me to make my dream come true..
I want to win this Competition and I need your help!
Please vote for me by sharing this page:
---
Discover how to paint like the Old Masters using modern materials!