Artwork by ANTON BUTNARU
Thirty eight years ago, my best friend's father who was a mosaic tile worker all his life, but a self taught painter, being passioned by the French and Italian old masters, showed me a few reproductions made by him, after paintings by Constable, Boucher and one by Caravaggio's Saint Jerome Writing. The sunset came through his room's curtain and a red drapery and suddenly the color of it was a brilliant orange.
He told me that this was the way he painted Saint Jerome's coat.
I learned a lot from him and now I still want to learn.
There isn't a day that goes by without learning from the internet and from books like "The materials of the artist and their use in painting" by Max Doerner.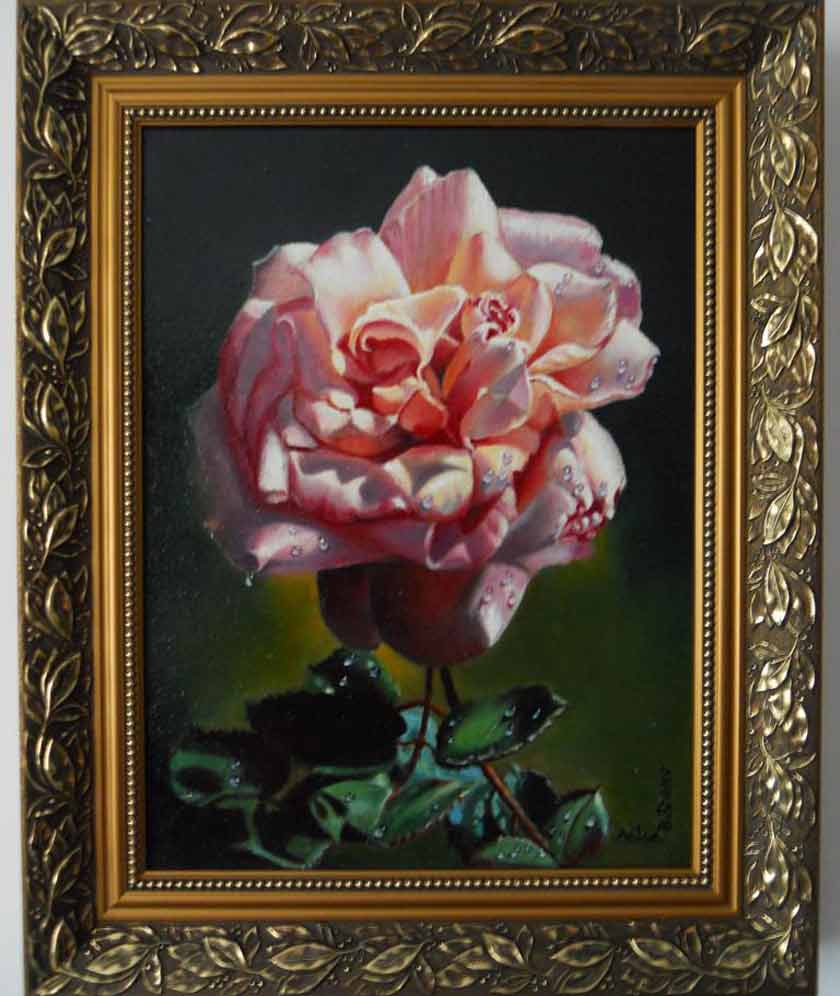 What I would like to learn the most is about organizing the painting palette so that I would avoid mixing colors, getting muddy combinations, which is not good for a clean work of art.
I would like to get to that stage where I will be able to create compositions with multiple characters having a balance in their movements. I saw that in Caravaggio's Supper at Emmaus and Cardsharps for example.
First of all, is the exceptional opportunity, it gives students for learning online with all the help from awesome artists like Natalie Richy.
That would mean so much to me. It would give me a possibility of learning much more than I know right now. The other thing is that I live in Romania with limited financial resources, and for me, even buying good quality paints and eco solvents is a problem.
I think because my painting is a humble attempt from someone aged 65, who tries to become better at understanding the way the Old Masters painted
I want to win this Competition and I need your help!
Please vote for me by sharing this page:
---
Discover how to paint like the Old Masters using modern materials!