Artwork by Sharon Mick
My favorite medium is anything I choose to use that day. Lately that has been oil. It has a rich velvety texture and glides over the canvas. I also like to use transparent watercolors because they glow with luminescence and allows for the light I see in life to be captured on paper.

I started drawing as a teenager. You may recall those art advertisements that were in the guise of a contest. Draw this dog and submit it to our panel of artists and see if you qualify. Of course, every submission was a winner if you could afford the huge price tag to enroll in their correspondence school. Well, my family couldn't afford it so my effort to be an artist was put on the shelf, but not my desire.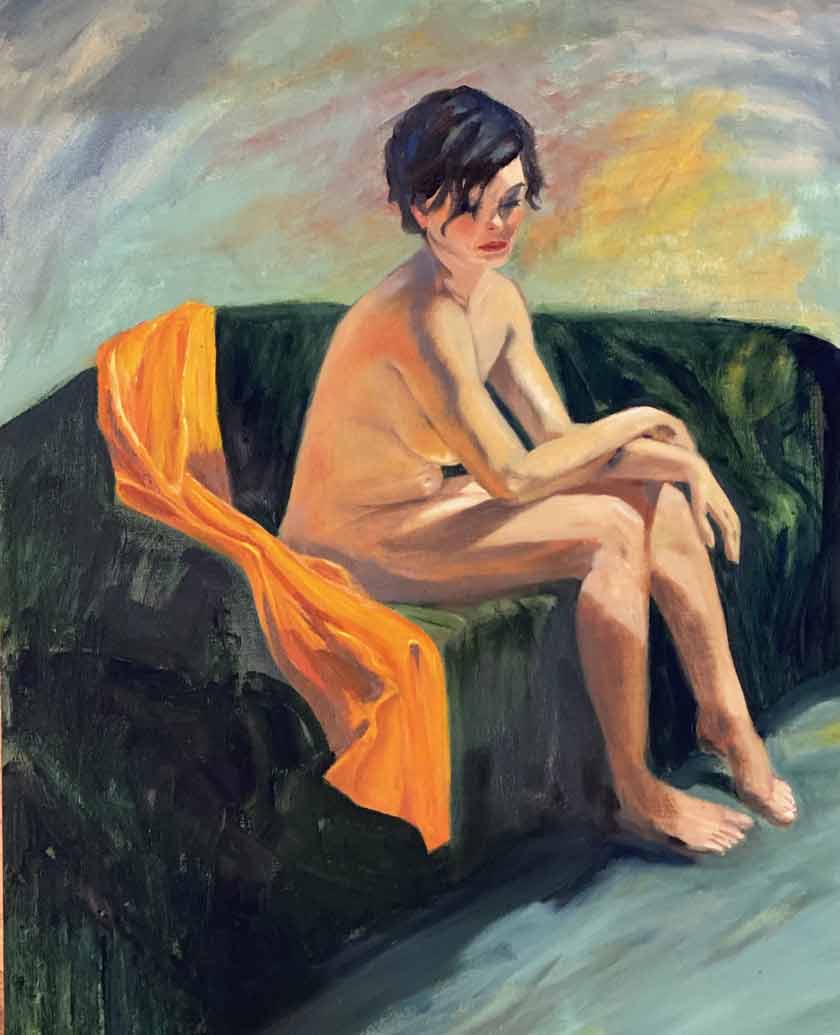 In the 80's my husband and I had a flight school in southern Californian. After a student would solo I would paint his or her portrait in whatever aircraft they flew. I sold numerous oil paintings during the late 80's and early 90's under my then name, Sharon Hiser. My husband died in a helicopter accident while doing aerial fire suppression in San Bernardino, California in 1997.
In 2013 my second husband and I moved to Hemet, CA. I am grateful for all of his support. On my 65th birthday I decided to become a certified instructor. I located an renown artist, Wilson Bickford and studied and received my certification from him.
Within a short time I stared conducting classes in the Colonial County Club recreation center and I have been actively pursuing my artistic efforts ever since.
The greatest gift for an artist is the beauty that surrounds us daily.
I have difficulties with color and values. I hope to someday learn the proper way to add value. I have always admired and respected Old Masters Academy for their material and professionalism.
I want to win this course so I can pass it on to a young inspiring artist who can't afford to attend this fantastic academy.
Please vote for me so I you can help pass on the love of art and inspiration to someone who needs and can't afford the fees to study.
sharonmick.com
I want to win this Competition and I need your help!
Please vote for me by sharing this page:
---
Discover how to paint like the Old Masters using modern materials!