Artwork by Paul Houson
I only started painting 4 months ago out of sheer boredom. Where I live in southern California, everything was closed–all museums, restaurants, most galleries unless by appointment, basically all entertainment. Also, because I have an advanced stage of Parkinson's, getting around by car presents its challenges at best so I'm confined to home most days.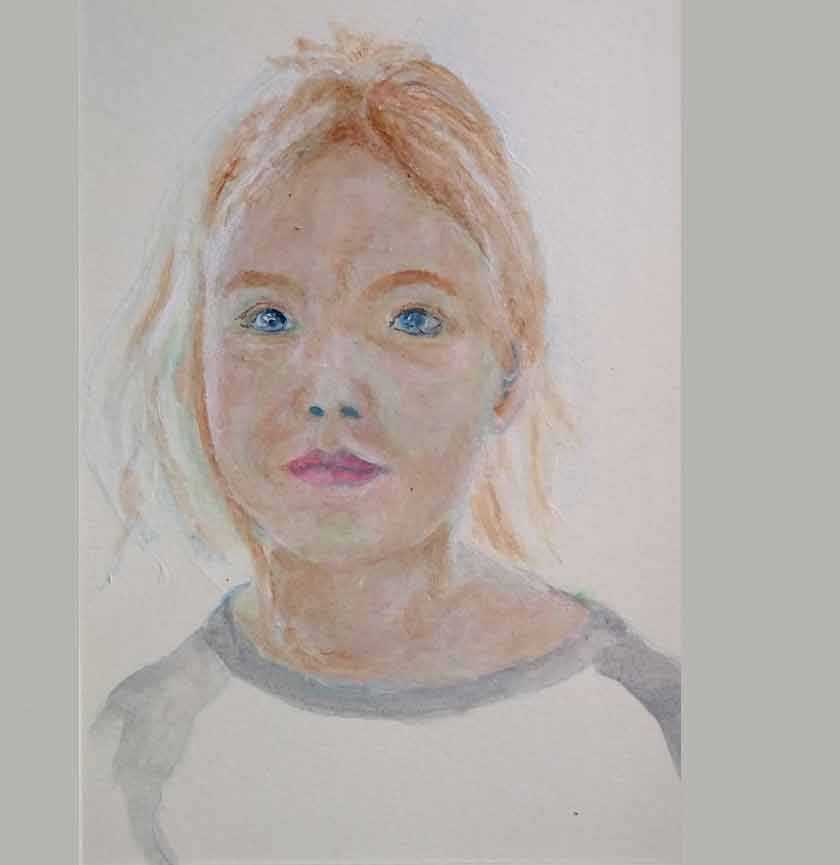 (This is a portrait of my granddaughter. She is 7yrs old)
Currently, I'm retired and I feel I have all the time in the world to read and study but I could benefit from professional instruction.
I've had no prior artistic experience or art related education other than developing a rather large figurative collection during the last 50yrs. These artists have been my inspiration and I've tried to convey the same insights and skill they have so readily mastered. Yet, I feel guilty asking for help from those artist's that I've patronized.
I am hoping that Old Masters Academy course will give me the necessary skills to go to the next level to improve my technique with acrylic paints and learn how to successfully capture the model's inner personality. Thank you for your support.
I want to win this Competition and I need your help!
Please vote for me by sharing this page:
---
Discover how to paint like the Old Masters using modern materials!