Artwork by Rebecca Cullen
Hi! My name is Rebecca and I love drawing. When I was little I was always creating things with objects from around my house. Now I am older I don't do that as much but I love drawing and my favourite kind of artwork at the moment is collage. I have suffered with mental disabilities and was told by a few people that I wouldn't do much in life even though they didn't say it like that they said it underhandedly. I used to find studying and academic work incredibly hard but now I totally love learning new things.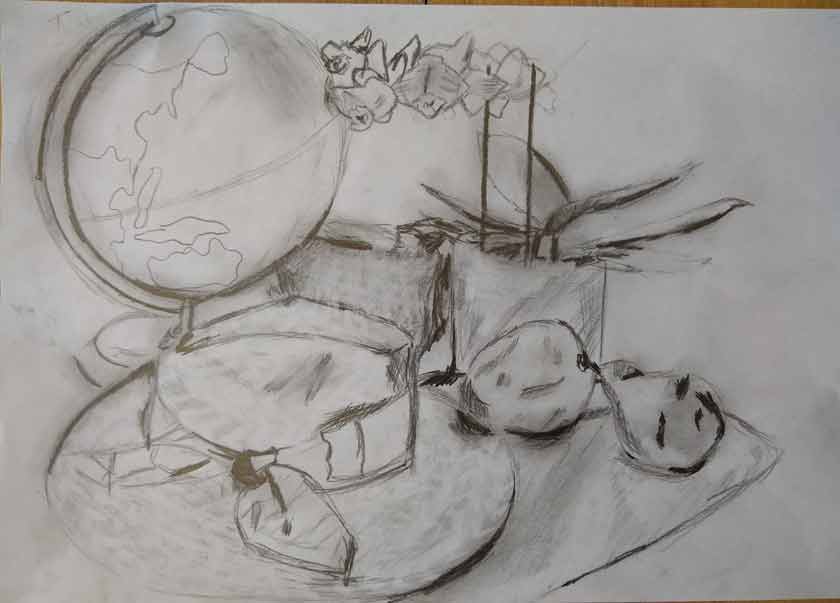 I found out about the old masters academy and was amazed. The students work looks incredible and I saw the paintings and loved them. I have always wanted to learn to paint and be able to use colour and understand what colours to use on a picture.
Art is something I can relate to and understand. I have faced many challenges with art like laziness but who hasn't.
I think people should be learning how to draw/paint properly and that is what the old masters academy exactly does.
I would love to win this course because I would finally be able to learn to paint and produce excellent pieces of artwork that I would enjoy looking at but other people would too. There is a need of old crafts and paintings as they look beautiful and last for years.
I want to win this Competition and I need your help!
Please vote for me by sharing this page:
---
Discover how to paint like the Old Masters using modern materials!