Artwork by John Gallivan
I wasn't allowed to paint when I was young.. well as a child I was but when it was time to chose what I wanted to do my parents wouldn't let me follow my artists heart. 30 years of mediocrity later whilst working as a teaching assistant in a special school I eventually got the opportunity to do my art gcse, and passed with an A grade. But as full filling as it was my skills are I ratio and inconsistent. Where am I artistically, hit and miss…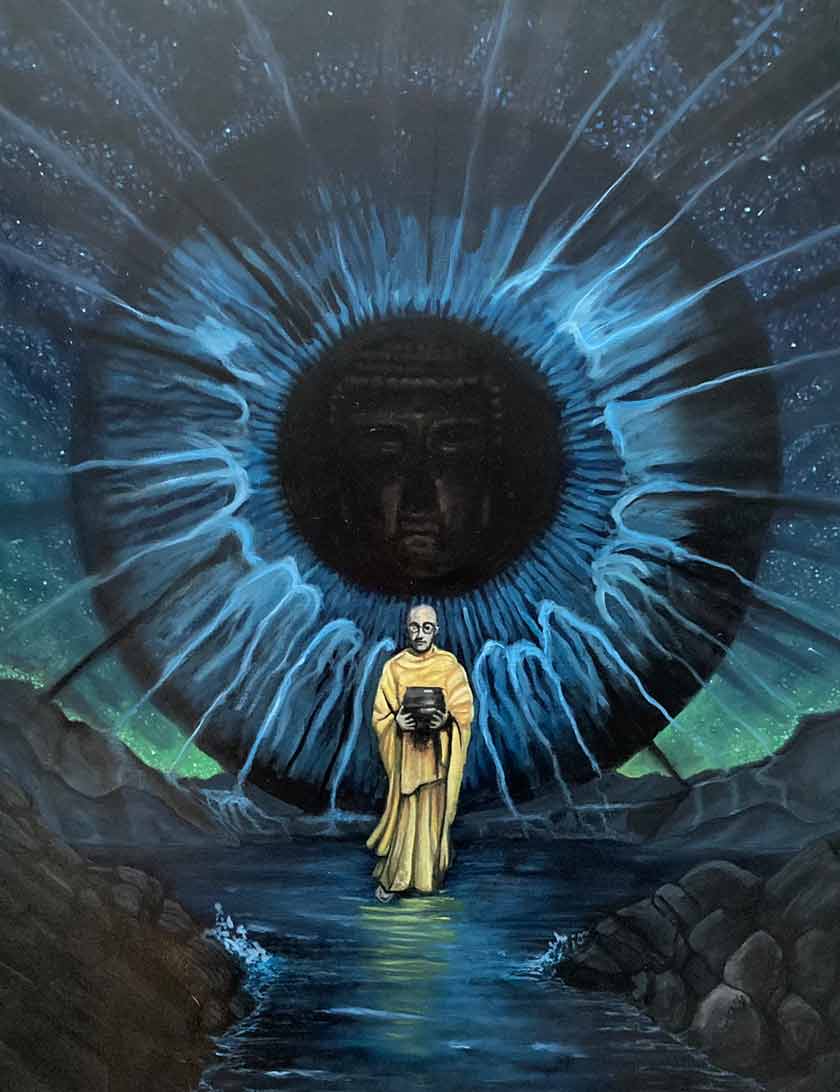 I would like some sort of career in art but I rarely find I can supply what people want. I can produce images that sometimes work but more often than I'd really like I produce images that confuse people as to what I'm doing. They don't really feel/like them but can't often even say why. I think I'd like the consistent quality to speak itself.
I like to paint images that quite often have a Buddhist leaning but this is not always the case, I just like to feel my heart engaged with my paintings, and my critical mind really won't let me get away with that if technically my paintings are weak, which with my inconsistent skills feels like the roll of the dice.
I want to win this Competition and I need your help!
Please vote for me by sharing this page:
---
Discover how to paint like the Old Masters using modern materials!