Artwork by Vinayaka Hegde
I am a medical student studying in India. I started drawing as a kid when I was 10 years old and had some basics in watercolour. But now, I have bigger dreams. I have started painting in acrylics and oil. I want to achieve works which our ancestors learnt in so many years. Old is Gold, Traditional and classic paintings are the best methods to paint.
I recently started with painting and I was inspired by many legends like John Singer Sargent to draw more and paint more. Now I cannot imagine my life without art. Art is an addiction, whenever I go out, I start feeling that I should paint these trees, birds and people.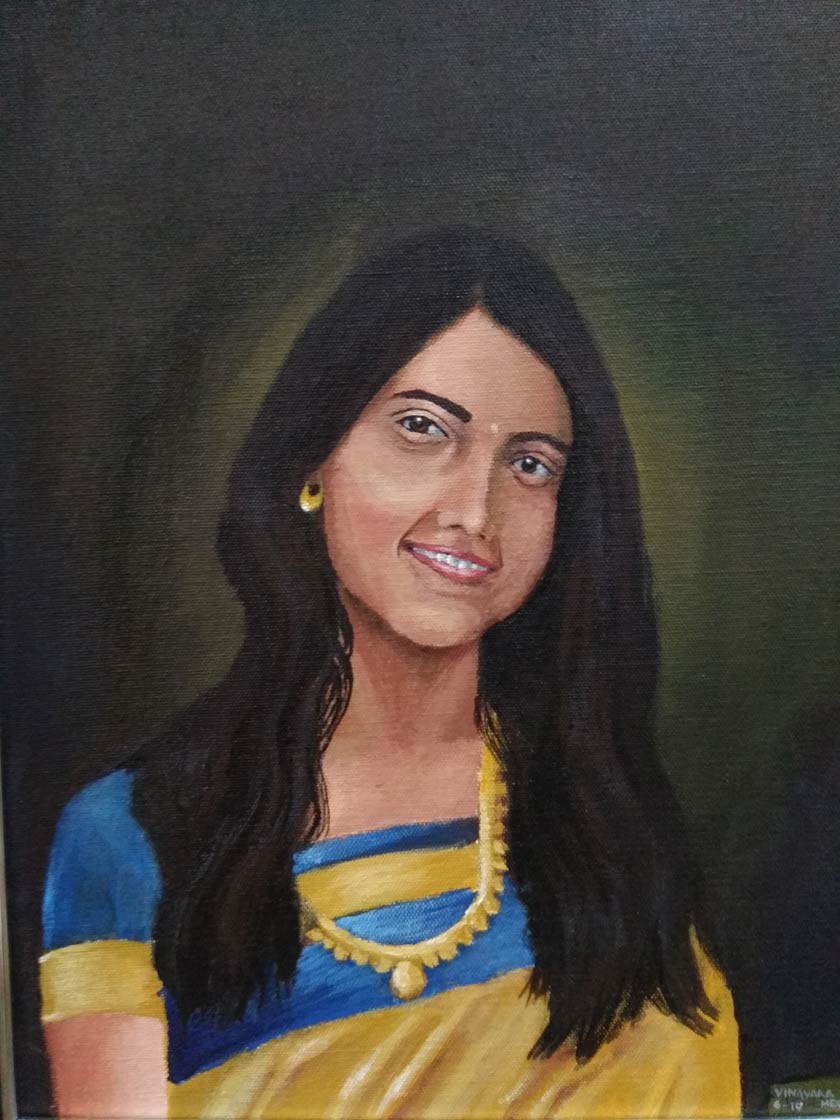 I have a busy schedule and still I want to make time and paint, so I am interested in this course. Since I cannot afford to it, I am participating in this competition.
I want to learn the old classic ways of art, how masters did. I have watched the Old Masters Academy™ videos, available for free on You tube and I felt it was so amazing and I could follow my dream here.
Old masters academy is a platform where I can realize my dreams and try to paint in a way that brings happiness and peace to me. Compared to other courses available online this is the best. Also I want to add that, looking at the works of Natalie Richy I have no doubt that this course will not disappoint anyone.
I cannot afford to it, I am participating in this competition.
I know people will not vote for me. 🙁 .But I have confidence that selectors and mentors will vote for me because what I have drawn is what I learnt from myself without any classes or tutorials ( like the old masters)
I want to win this Competition and I need your help!
Please vote for me by sharing this page:
---
Discover how to paint like the Old Masters using modern materials!