Artwork by Sandi Davidoff
Sandi Davidoff studied at 'Paris ABC School of Art', the artist is situated in Johannesburg South Africa. The Artist uses various mediums and techniques and is passionate about Animals and Spiritualty and this is reflected in her art work.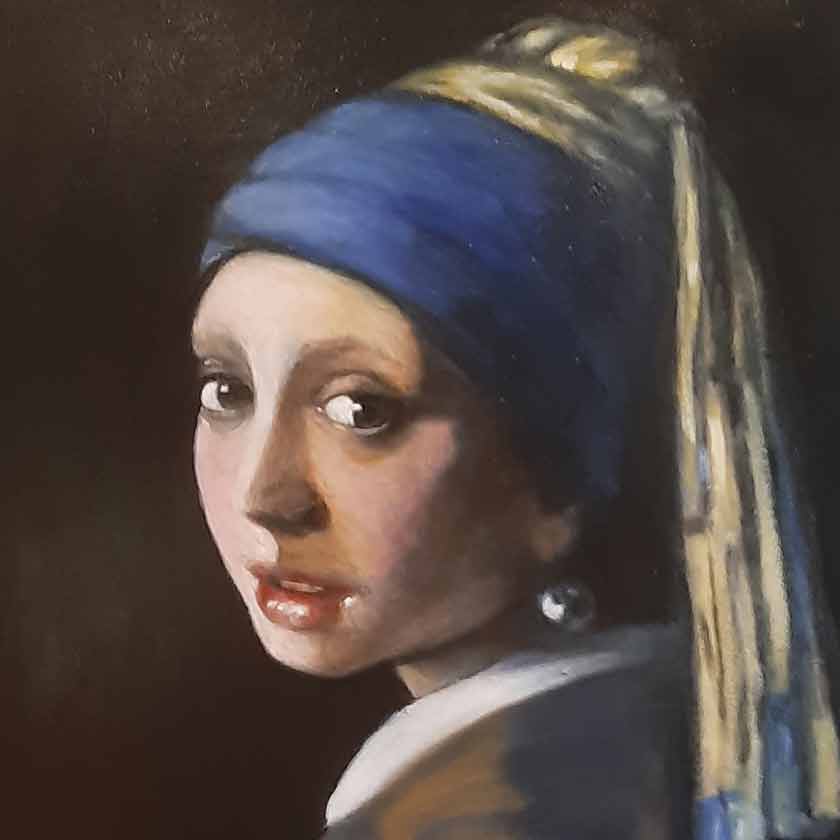 WHICH LIVING ARTISTS DO YOU MOST ADMIRE AND WHY?
Christian Hook he paints with passion , emotions and spiritually.
WHICH DECEASED ARTIST DO YOU MOST ADMIRE AND WHY?
Vincent Van Gogh, Claude Monet, Leonard Da Vinci, Salvador Dali, Michelangelo, Rembrandt, Paul Cezanne, Gustav Klimt, because they were the masters of Art.
WHAT/ WHO IS YOUR INSPIRATION AS AN ARTIST?
Compassion for all living creatures.
• What do you think about Old Masters Academy™?
I think they have all the expertise for one to become an old master artist.
• Why do you want to win the Old Masters Academy™ course?
To live my passion as an old master artist.
• Why should people vote for you.
Because I have the passion and dedication to achieve my goal as an old master artist.
I want to win this Competition and I need your help!
Please vote for me by sharing this page:
---
Discover how to paint like the Old Masters using modern materials!