Artwork by Fred J. Sklenar
I have been involved with fine art and illustration for more than five decades. I received my formal art education at Pratt Institute in Brooklyn, NY. My family served as a model for my career path. My father taught art and was an artist/painter. My grandmother, my daughter and my son are also art driven.
I started my career in the art world as a paste-up board artist for a newspaper syndicate. It was most difficult finding a position since all employers were seeking experience and I was fresh out of school.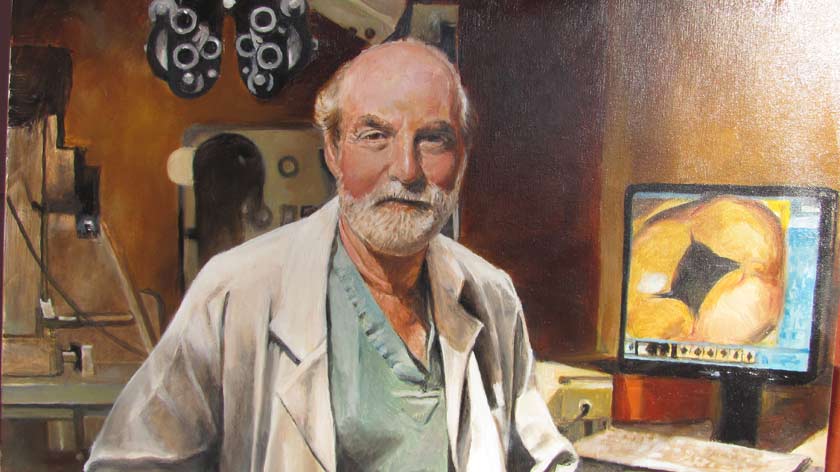 Meanwhile, I painted my way through the maze of unemployment and drove a truck on weekends to pay the rent. I was pushing hard when a fellow student asked if I was looking for a job. I immediately replied affirmative and began work in the Look Magazine bull pen. It gave me great experience and the opportunity to meet the great and near-greats of the publishing world. From there it was full speed ahead, designing, illustrating and painting commissions and teaching art at my father's studio. All of this background set a course for me. After art directing at several publishers; eighteen years at McGraw-Hill; traditional art (Old Masters) still had its grip on me. It is one of my strongest desires.
My traditional style seems to be out of style to most important galleries. I want to improve my work and make it more attractive to these impressive showplaces of art. I have set this goal with the hope of achieving it before it's time for me to hang up my palette for good. –Thank you.
fredsklenar.com
I want to win this Competition and I need your help!
Please vote for me by sharing this page:
---
Discover how to paint like the Old Masters using modern materials!