Artwork by Sandra Atoche
Soy Sandra, tengo 40 años, soy artista plástica que radica en América, desde la infancia siempre dibujé de manera autodidacta, en mi juventud Lleve varios cursos de pintura y en cada curso siempre aprendí algo nuevo. Entender los materiales y los soportes siempre me ha llevado a experimentar con diferentes técnicas. Todas las técnicas que han sobresalido en la historia del arte, pero la que más me ha interesado y emocionado es la técnica del claroscuro, tan poética, con un mensaje directo entre la luz y la sombra. Pero claro siempre hay que buscar la originalidad y eso siempre va a requerir tener una base sólida sobre cómo estructurar un retrato, cómo establecer una composición, conocer las valoraciones, las mezclas, y por esas razones Me gustaría ganar el curso old masters academy para poder fortalecer las bases de la pintura , es importante aprender composición y el paso de la Luz en los personajes.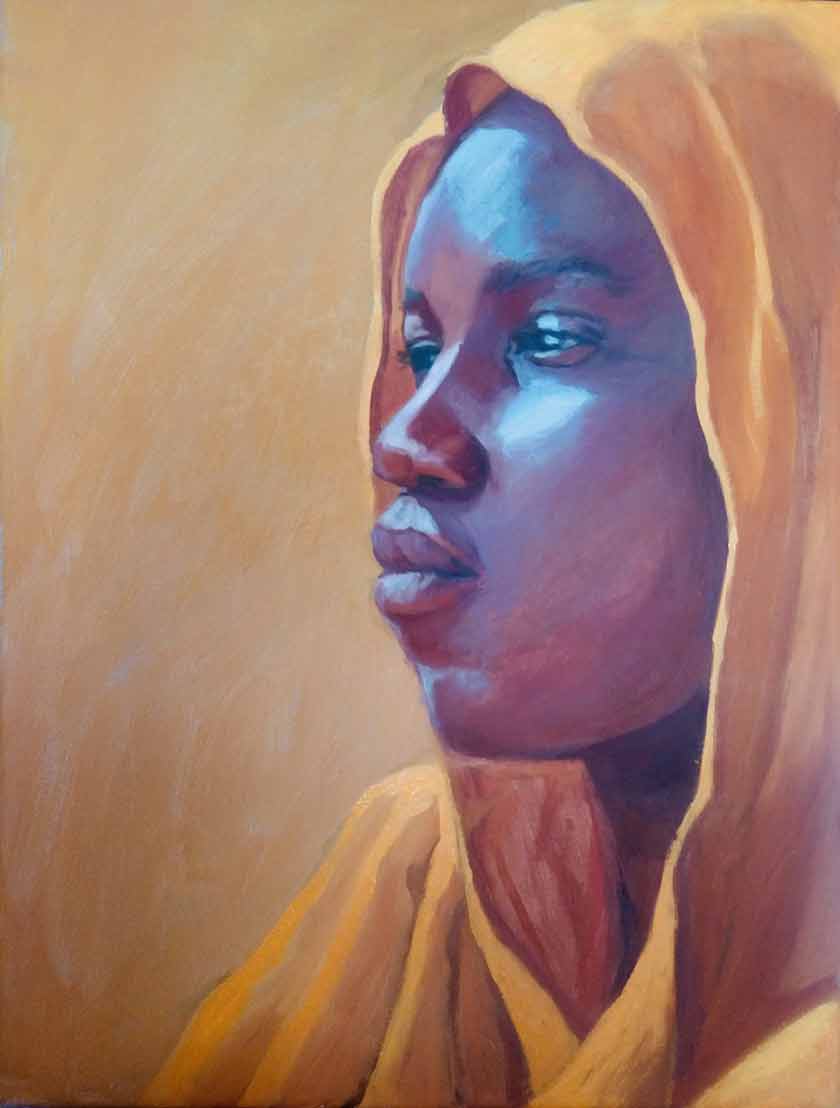 Tener esos conocimientos enriquecería mi obra. Los colores tendrían más protagonismo y dejarían de ser tan planos en mi paleta. Quisiera que voten por mi para poder llevar este maravilloso curso, con grandes maestros, yo se los agradecería mejorando mi obra y siempre tenerlos como aquellos que hicieron que mi obra dejara de ser bidimensional y convertirlos en aquellos escenarios que vemos en la pintura de rembrandt o Velázquez, convertirl las obras en magia pura aquellas que emocionan al espectador . Gracias.
I want to win this Competition and I need your help!
Please vote for me by sharing this page:
---
Discover how to paint like the Old Masters using modern materials!