Artwork by DEVINDER VIRDI
Painting is my hobby and I am very passionate about painting.
I started painting ten years ago.Initially I started painting simple paintings like flowers and animals.I always fearful and avoided painting portraits as it was the most difficult type of painting.I planned to go to an art school in Venice to learn painting but due to the time constraint It was not possible.Then a few years ago I came to know about online course of Web Art Academy and I joined the Old Masters Academy course immediately .What a wonderful course it was!Right from preparation of canvas to finishing your painting everything was taught in detail by Natalie Richy .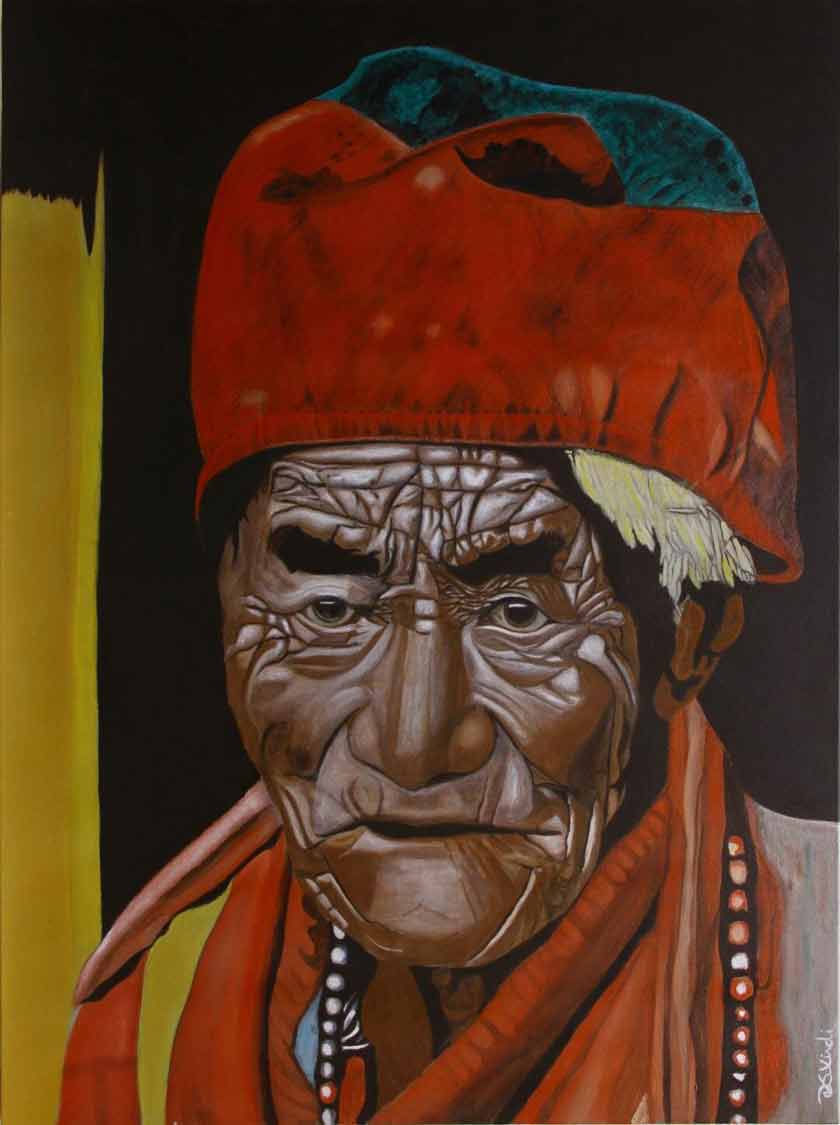 By practically showing all steps in details, they made it very easy to learn.I think that was the turning point for me.I started painting portraits confidently .Then I came across a photograph of an old monk by world renowned photographer Steve McCurry.I asked for his permission to paint it and to my surprise he happily agreed.
I carefully and diligently made the underpainting based on the principals taught at web art academy and then added multiple layers of colors step by step .I sent the finished painting to Steve and his team and they really appreciated it.From fearing portrait painting to painting a portrait for Steve McCurry I have come a long way.But all this was made possible only by Web Art Academy Course.I really want to thank them form the bottom of my heart.
I think the online courses are the best way to learn art because you can learn at your own pace, space and time.People should vote for me because by voting for me they will be acknowledging the efforts of Web Art Academy to spread the techniques of Old renaissance Masters.
I want to win this Competition and I need your help!
Please vote for me by sharing this page:
---
Discover how to paint like the Old Masters using modern materials!