Artwork by Ana Betancourt
I was born in Venezuela and moved to Alberta, Canada in 2007. My passion for painting began at a young age, but it was not until 2012 that I began to be in contact with canvas and acrylics taking some painting courses; after that, I continued learning painting as a self-taught student.
I combined my interest for the themes of personal growth and spirituality with my passion for painting, to become an intuitive and visionary artist, who uses art as a portal between the soul and the subconscious, to reactivate the connection with ourselves beyond the mere human existence. Through the mixture of symbols, colors, media and textures, I would like to show you a magical world, which inspires the openness of the mind to unlimited possibilities, self-knowledge and reflection.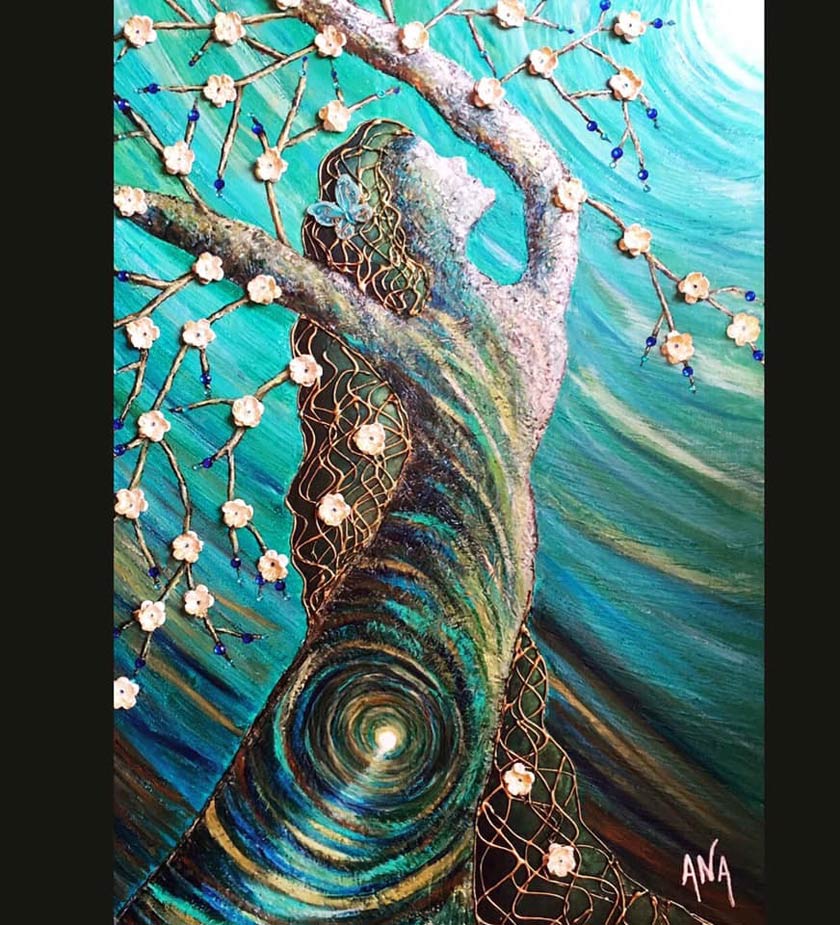 At this point where I am, art has become one of the most important aspects of my life. Since my fundamental goal is to express myself and take a message to the world through my paintings.
Although my work is based primarily on mixed media, I have never worked with oil and realism figures. So, I want to add this technique to my work. I really believe that Old Master Academy is one of the best and more complete options to learn from the techniques of the old masters and incorporate all their amazing and useful knowledge and tools to my artistic work, will be a powerful and wonderful experience to become my best version as a visual artist.
As an immigrant emerging artist, win the Old Master Academy Course would be a blessing that is priceless for me and my life dream.
I believe without a doubt that people who resonate energetically with my message will vote for me from their heart.
I want to win this Competition and I need your help!
Please vote for me by sharing this page:
---
Discover how to paint like the Old Masters using modern materials!