Artwork by Andrew Collins
For over 30 years I have been transforming the homes of customers with paint. I am a painter and decorator and my knowledge of art and design gives me extra skill when helping them to choose colours that bring architectural features to life. As a young man, studying at high school, I was only interested in the arts and literature, particularly the history of art, but I was discouraged about a future career as an artist.
New Zealand is a small country that, being so far from Europe, had been out of touch with the great art history and vision of Europe and without this appreciation and with a limited market, real jobs for artists were scarce. In the 80's travel for a young person was not as easy as it is today and without the means to study abroad, I settled for a vocation that would at least allow me to use paint!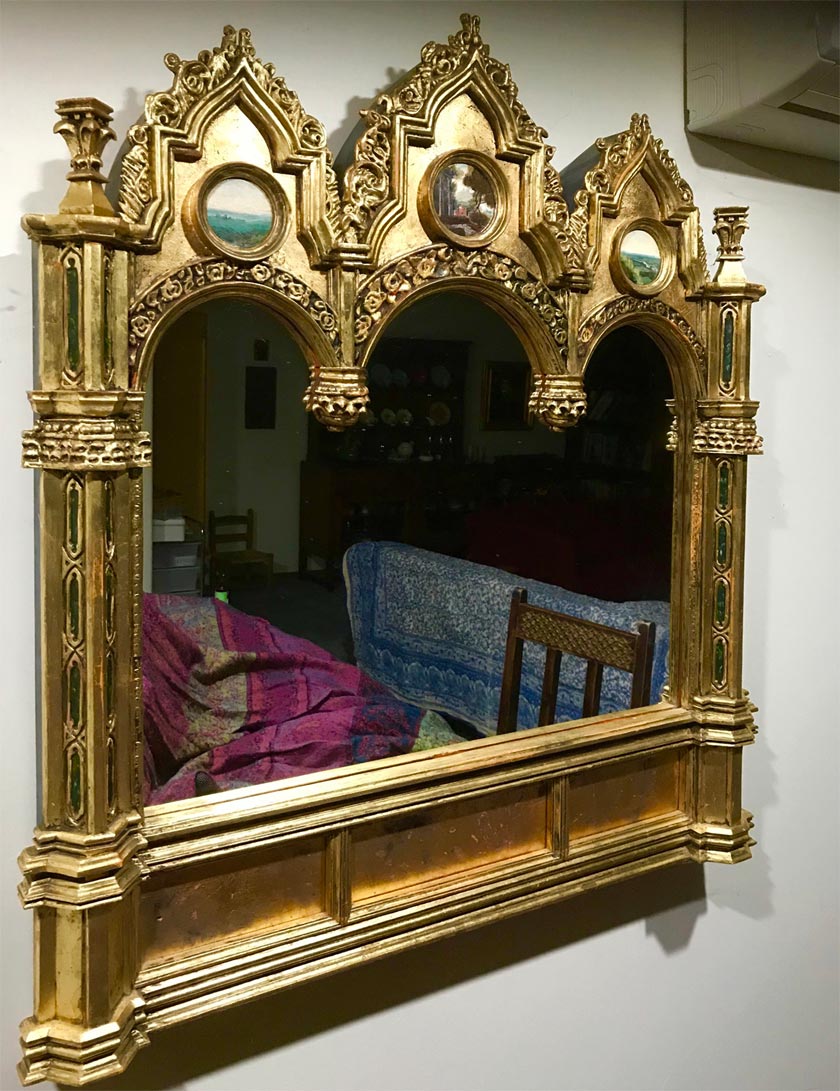 Later, although by then I had a family, I decided this wasn't enough. I returned to study at the age of 30 in 2000, completing a bachelor degree in Visual Art & Design. During this time, I gained further a real passion for the work of the Old Masters.
I loved the opportunity that I had to study painting and printmaking but I was very disappointed that the methods of the Old Masters were not taught. In fact, as is sadly the case in contemporary visual arts colleges today, real skills and techniques are not considered as important as ideas and concepts. Despite a real passion for and thirst for knowledge about the techniques of the Old Masters, including for example the use of the Indirect Method of painting, I could not find anyone who could teach me what I so much needed to know.
At that time there really was nothing available even on the internet. I ordered as many books as I could find and watched rare videos on painting conservation to try to learn more. Since that time I went on to teach art and art history to high school students and then later to teach decorating apprentices. What I have enjoyed the most is the opportunity to pass on my own knowledge and skills to others and teach them in a wide range of areas that require levels of expertise in visual art and design, from creating colour schemes to the painting of murals and completing decorative painting projects as well as the construction and gilding of elaborate frames.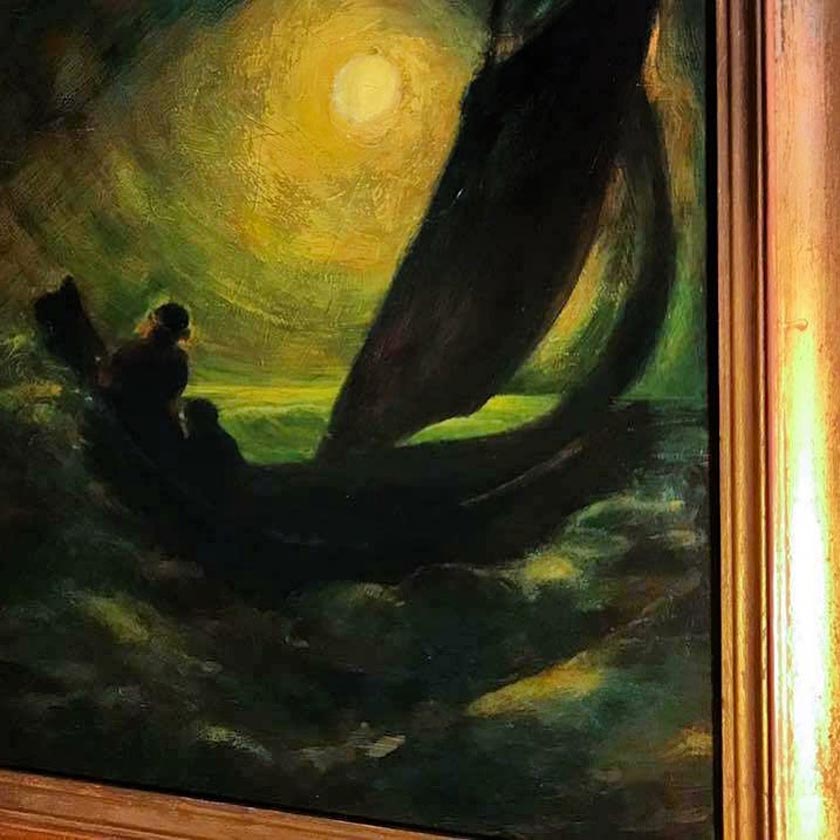 One of the most enjoyable activities I have been involved in is designing and painting trompe l oeil (trick of the eye) murals and my recent work has been focussed on this genre of painting. My challenge now is ongoing, and relates to a real desire to be able to execute a painting in a masterly way. How can I achieve greatness in my painting? How to utilise the techniques and methods that were developed over hundreds of years with any level of mastery in my own work? I have felt frustrated that being so far away from Europe and having not had the opportunity to study at a painting academy where these methods are taught, that my hands are tied. Yet I am excited at the prospect of what I will be able to achieve once I have learned much more.
To become a master one must be tutored by a master. With the development of the internet, many of the old techniques and methods are available, albeit in a limited way. Through my research I have learned about and experimented with (to the best of my ability) grisaille underpainting, coloured glazes using mediums, and a few other techniques, although my results are hit-and-miss and I feel out of my depth, I find the process of learning fascinating.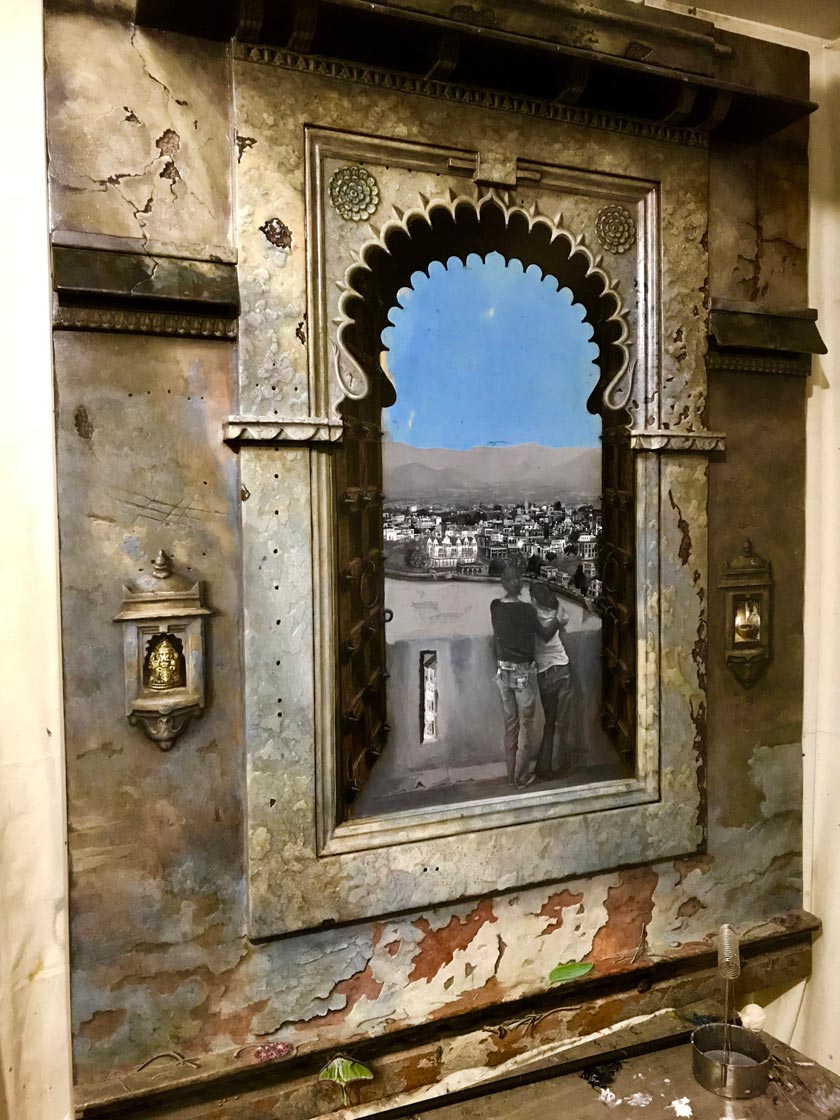 I was very excited to discover the Old Masters Academy course. Finally an opportunity to learn the techniques and methods properly! At this stage I do not have the financial means to begin the course myself, however I really feel that for my own progress, and to take my work to a higher level, I need this knowledge and this is the reason that I want to win this. I believe my journey has taken me a long way towards this goal and that my work will benefit greatly.
I believe I was born with an enhanced ability to see and understand the visual world in a way that perhaps many people cannot. I know that this 'artistic eye' and a natural sense of how to represent what is seen using the materials of the artist, is an invaluable talent that if nurtured, can have a very real and positive impact on others. With the techniques and methods of the masters I will be able to utilise this talent in a far greater way. The ability to express an artistic vision without being hindered by limitations of method and technique allows an artist to take the viewer to a new place of understanding and a higher level of visual and emotional experience. My vision is to have what I need to achieve this for those who come into contact with my work and it is for this reason that I wish people to vote for me.
instagram.com/andrewcollinsartist