Artwork by Lou Spina
I am a 75 year old artist. Have been creating art since I was a very young child. My career was in commercial art. I attended the High School of Art & Design and went on to attend Brooklyn Community College where I took their Commercial Art course in advertising.
Art is the number one place in my life. I am President of the Pascack Art Association, Vice President of the American Art Professional League, Treasurer of the Painting Affiliates of Northern, NJ and Board Member of the Art Center of Northern,NJ.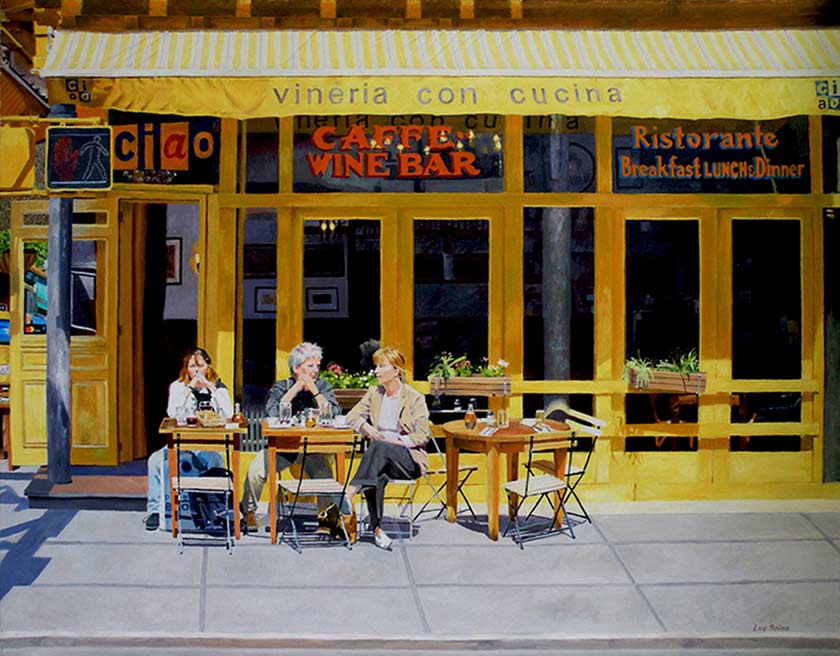 I find my artistic challenges are, every time I start a new project I feel it is not going to come out how I want it to, another is to get the people in the scene perfect along with the foreshortening.
What I want to learn is the foreshortening of the figure and the coloration of the figure.
Old Masters Academy is the ultimate place to learn the drawing and painting of the figure.
I believe the course will help me improve my drawing and painting skills to where I want to be.
People should vote for me because I am a dedicated artist and being involved in these different art clubs I in turn will be able to show others how Old Masters Academy can help them in their pursuit of art excellence.