Artwork by Carmen
Hello! I'm an artist who lives in Canada. I have loved art since I was a toddler when my mother first placed a pen in my little hands. I have never forgotten that moment! I was incredulous and amazed at what this magical wand could do and what imaginative worlds it could create for me! I fell in love with art!
Art and the act of creating and using my hands means the world to me. I'm a cancer survivor and I'm currently in total isolation right now because of COVID-19. These two events along with several family deaths at the same time have made me realize how precious life is and how we should pursue our dreams.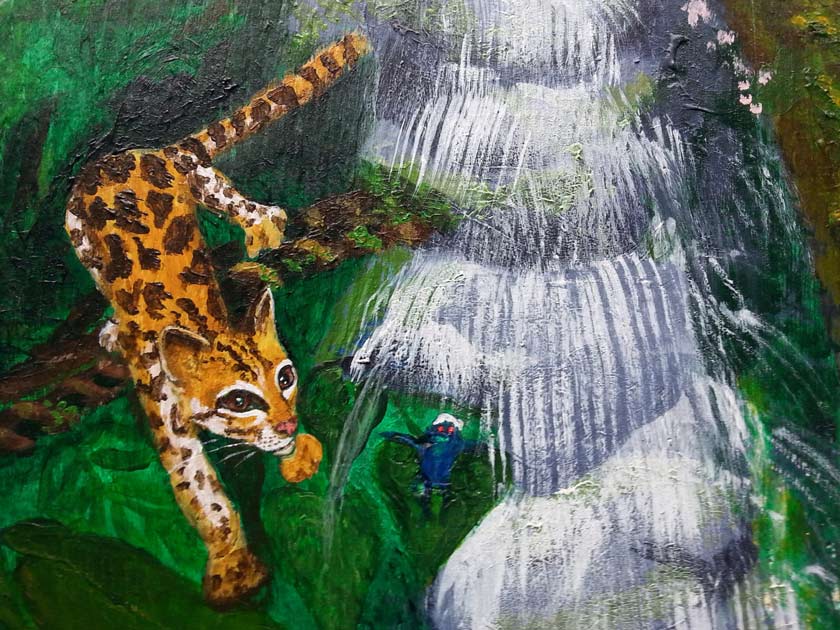 My artistic challenges are to learn how to paint realistically, but in a loose and imaginative manner. I adore the artwork of the male and female Old Masters. They were the pioneering trail blazers of art and made such innovative discoveries in art techniques. The way they painted takes my breath away! I want to learn about all their art techniques! I want to know about their colour theory, how they mixed colours effectively, their different layering techniques, and how they painted human skin, hair, clothing, animal fur, bird feathers, and water realistically using modern materials. I want to paint portraits, landscapes, still lifes, and paint images that I see in my imagination using the painting techniques of the Old Masters.
I think that the Old Masters Academy is fantastic! I love the videos done by the course instructors! They are so precise and professional and provide top notch information about Old Masters art techniques that you'll never get at colleges, universities, and other art institutions.
I want to win the Old Masters Academy course, so that I can learn everything about how to paint like the Old Masters from living art masters from the best Russian art institutions, so that I can paint professionally to the best of my ability, exhibit my art in galleries, and donate some of my art to charities to help save animals and the earth.
I think that people should vote for me because I'm a dedicated artist and work hard and believe in contributing to good causes. I also can't afford to pay for the Old Masters Academy course. I have a disability and work at a seasonal job and now I won't be able to go back to that seasonal job when I normally would be rehired because of COVID-19.
Please help me achieve my dream! My family is dead now and I don't have many friends on social media who could vote for me. I would be so grateful for your vote and promise you that if I'd win I'd make the most out of this remarkable Old Masters Academy course and put my education to good use! Thank you for reading my story and for your consideration! Have a beautiful day!
I want to win this Competition and I need your help!
Please vote for me by sharing this page:
---
Discover how to paint like the Old Masters using modern materials!