Artwork by Annie Lee Wehrli
Hello! My name is Annie and I live in the Mount Washington Valley of New Hampshire with my husband and two pugs.
I have painted off and on for over twenty years but continue to struggle with repeatable results. I would like to be able to create a good likeness each time I sit down to paint. Right now it feels like when I get a good result, it's a happy accident.
My skills progressed the most during a year in art school. It was the first time I had ever really painted, besides playing around with different media while growing up. It was certainly the first time I'd had any formal training and the constant practice and guidance was invaluable. The Old Masters Academy online course would allow me to have that same kind of sustained instruction while living in a relatively remote area.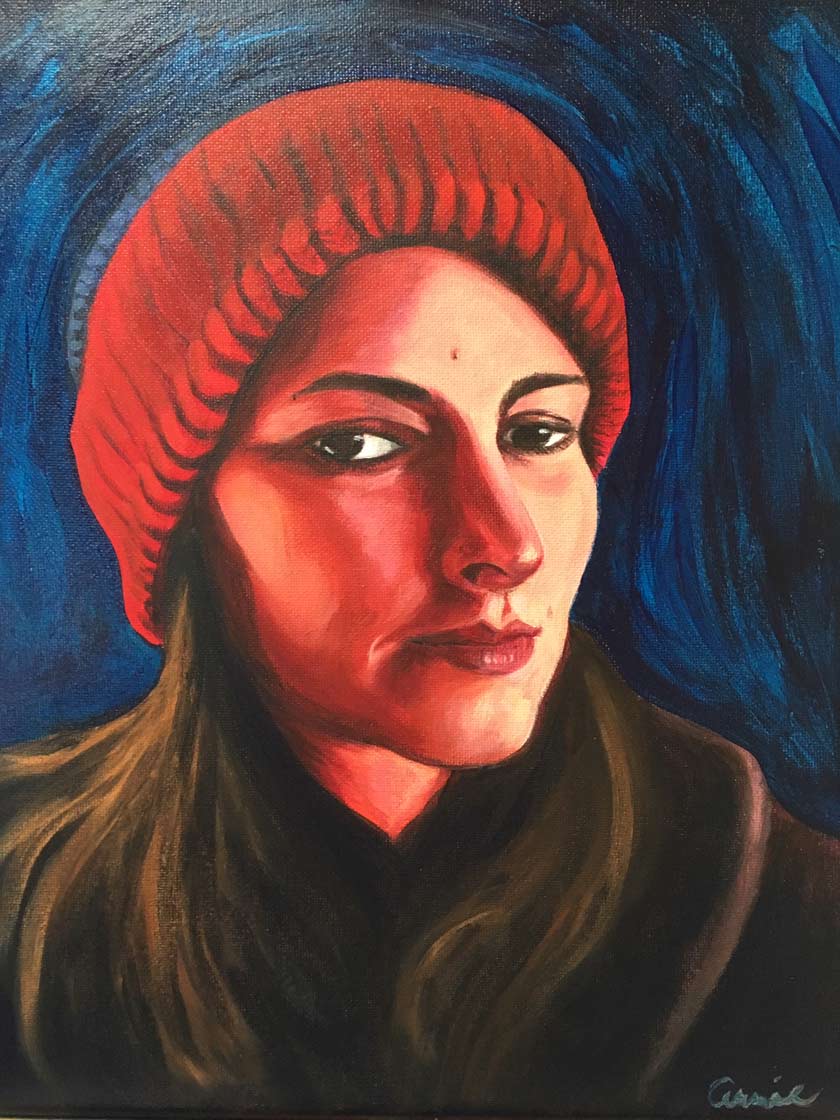 I find portraits the most captivating of all subjects; when you can get a sense of a person no matter how much distance or time might separate viewer from subject. The portrait gallery in Washington, DC is one of my favorite exhibits because it gives a face to history. I like to imagine myself in the shoes of the artist chosen to create a lasting image in times before photography and the easy capturing of moments. Painting is a different way of seeing and represents a person not just in one moment but as they are over the course of multiple sittings.
The Old Masters Academy is appealing for many reasons. The methods have been used for centuries and withstand the test of time. The techniques produce realistic and beautiful results. Natalie Richy has the skills and talent that I dream of attaining.
Winning this course would give me the direction I need to become the painter I want to be.
I would be most appreciative of your vote and the opportunity it represents!
I want to win this Competition and I need your help!
Please vote for me by sharing this page:
---
Discover how to paint like the Old Masters using modern materials!