Artwork by Jorge Paz
From the age of 10 I started on the fascinating path of art making drawings of castles and cathedrals that I copied from history books. After that, I started experimenting with painting, especially oil.
For several years I studied and copied works of the great masters of the Renaissance trying to imitate the dramatic effects of light of their works.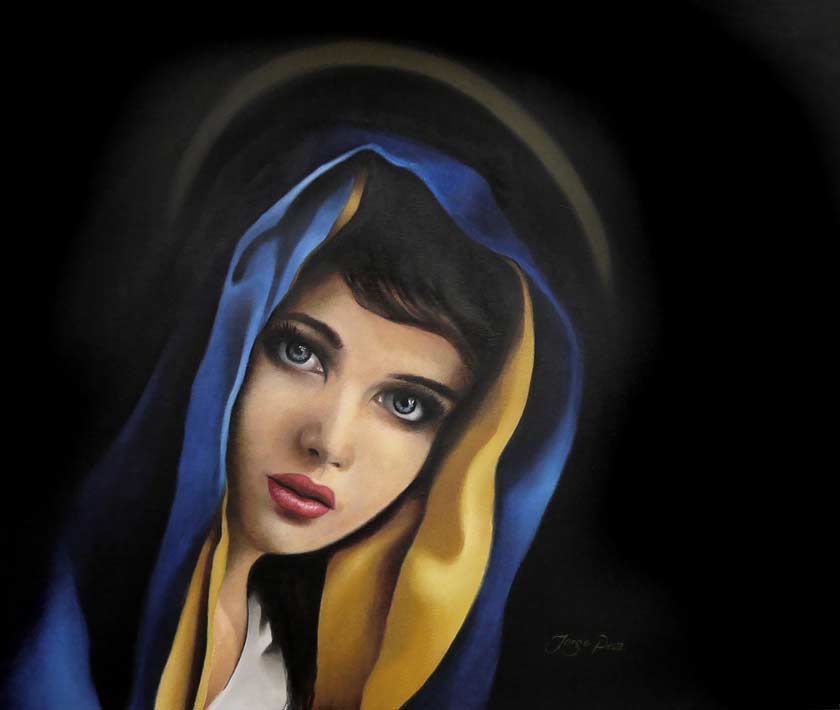 I have never had formal studies and I have learned by experimenting and having successes and mistakes. Over the years I have experienced painting different subjects including wildlife, however today at the age of 50 I still have the same fascination for art, especially classical art.
Professionally I have developed in the field of graphic design and advertising but during all these years I have devoted most of my free time to painting and to this day my greatest wish is still to be able to paint like the great masters of the Renaissance and to be able to achieve the highest possible degree of perfection in order to combine these techniques with contemporary themes and to be able to create works of great beauty.
I am currently at a turning point in my life and I am thinking about dedicating myself full time to the art of painting and I believe that winning the opportunity to receive the Old Masters Academy course will bring me closer to making this dream of achieving my realization as an artist a reality through the improvement of techniques and to bring back the beauty of classical art as a tribute to the great masters of the past and to be enjoyed by new generations.
That is why today I ask you to vote for me and give me the opportunity to achieve that goal that I have pursued with tenacity during all these years.