Paintings by Mariela Guerra
My name is Mariela. I am a self taught 18 year old artist. I aspire to change the world through the power of art, no matter how far fetched it sounds.
Before painting overtook all my other hobbies and convinced me to dedicate my life to it, I dabbled a bit with music, literature, and illustration. One day I decided to pick up a paintbrush and a canvas and since then my reality has changed dramatically. Something magical occurs while painting—as passion sweeps you off your feet, time ceases to exist. I remember finishing my first painting after working on it all day and feeling my reality soften. Not just metaphorically—but everything literally felt softer to the touch. Of all my hobbies the only one that has altered my perception of space and time is painting, and if that's not enough of a reason to dedicate myself entirely to it, I don't know what is!
Art honestly means everything to me. To me, looking at a work of art is like a chemical reaction between you, the artist, and the painting. The moment you look upon it, you, the painting, and the artist merge into one. You walk away from that painting never feeling the same again.
And creating art feels like you've suddenly become god and you are creating a whole universe. There is a quote by Rembrandt that perfectly articulates this idea: "Painting is the grandchild of nature. It is related to God."
Currently, I experience many artistic challenges. Since I've only been painting for three months, it is very hard to grow out of my illustrative foundations of outlines I spent years acquiring. I look at many of my portraits and yearn for a more Manet or Sargent-like approach to painting, but only see an illustrative-esque one.
I wish to learn from the masters. I want to learn tone, form, and color. I want to create such a likeness to nature—but directly from the heart—that when people look at it they feel their soul suddenly grow nearer to heaven. Because that's the effect many of my favorite painters have on me when I look at their paintings.
I discovered Old Masters Academy by accident, honestly. I've always been searching for something like this, since many of the art schools I've looked into don't really teach their students to truly paint, but to make soulless contemporary art like boxes and socks laying on the ground.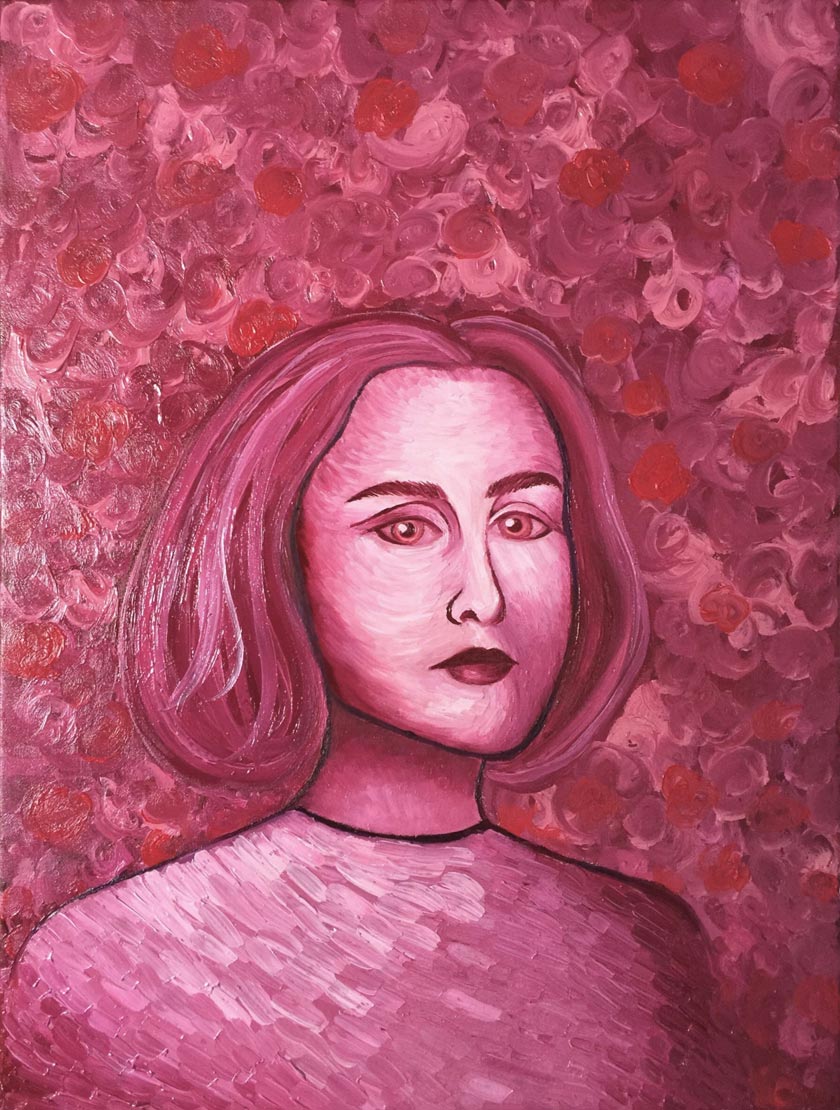 I think the expression and the body you choose to give your expression should be in harmony. Many of these "edgy" contemporary artists don't really pay any attention to the body they give to their expression. I consider work like that soulless.
So when I discovered this course focuses on the old masters and their techniques, I knew I found something special.
I want to win the Old Masters Course to be able to "save art". I don't know why, but I feel like I've been "sent" here to do something for art. I have strange dreams, like "psychic" visions; once I dreamed Vermeer was teaching me to paint…I don't know why, but I have the strangest sentiment that dead artists are using me to save art. Perhaps it sounds crazy, maybe I am crazy, but at least it's encouraging me in ways very few find encouragement.
It kills me to give reasons to why people should vote for me. I honestly don't know? Because I work from the soul? Because I feel I have a mission in life to bring back that soul in art? Honestly, it's up to you to decide, because I won't bother to lie and paint myself better than what I truly am.
marielaguerra.tumblr.com