Artwork by Lorie Turpin
My name is Lorie and I am an artist. I have been an artist my whole life and that energy spills over into everything I do.
Growing up I loved Geography (I know, one of the weird kids) because of all the colouring I got to do! Art classes were especially fun and inspiring and I couldn't wait to curl up on my bed with my drawing pad and just doodle the hours away.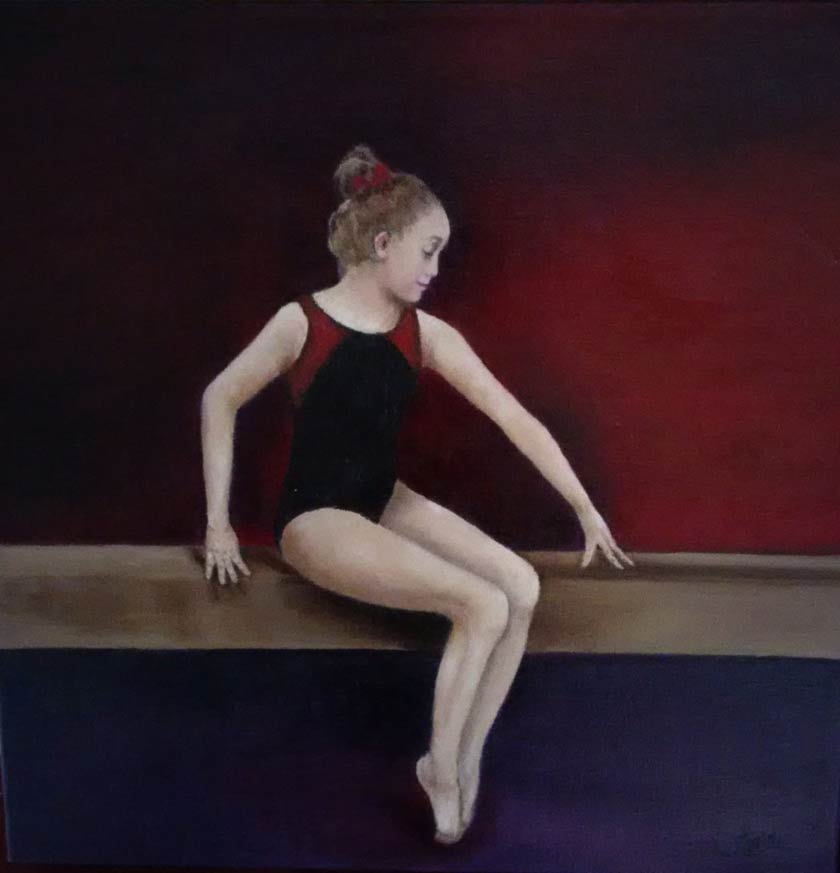 High school taught me so many different genres for expressing my creativity but I eventually settled on painting. I love mixing the colours and seeing shapes take form on the canvas and I guess I would have to say that I am an eclectic artist because I do not have one thing that inspires me more than another. If I see it and love it then I try to capture it; be it animals, flowers, clouds, people….. whatever grabs my attention.
My creativity also spills over into my cooking and I love creating new recipes and trying new food combinations and so I tend to create something new every day which means that I usually end up with a lot of leftovers!!! Ha ha
My studio is cluttered but my mind is not. I like it this way because I can see all of my tools around me and therefore can work easily. (drives my husband crazy!!)
I also have a photographic memory so when I see something I then study it and I can usually reproduce it and once I get in the 'zone' the hours just seem to disappear and life is better.
I want to win this Competition and I need your help!
Please vote for me by sharing this page:
---
Discover how to paint like the Old Masters using modern materials!