Artwork by Pau Ruiz
My name is Pau Ruiz, I'm 25 years old and I'm from Malaga, Spain.
Since childhood I have loved to draw, paint, and photography. At 7 years old, my mother enrolled me in painting classes. One day when I left painting classes, I told my mother that when I was painting in class I jumped out the tears of emotion, and she asked me why, I replied that I did not know what happened to me, only that I got excited when painting. From a very young age, painting has made me very happy.
I had a few years without painting and now I have retaken it. I am more mature and I am more convinced than ever, I really don't know where I am going to work in a future, but what I know is that I dont want to stop painting and learning. My purpose is to know how to paint as the old masters did.. The colors, tones, mixes, strokes. How did they do it? For me, they did magic with painting.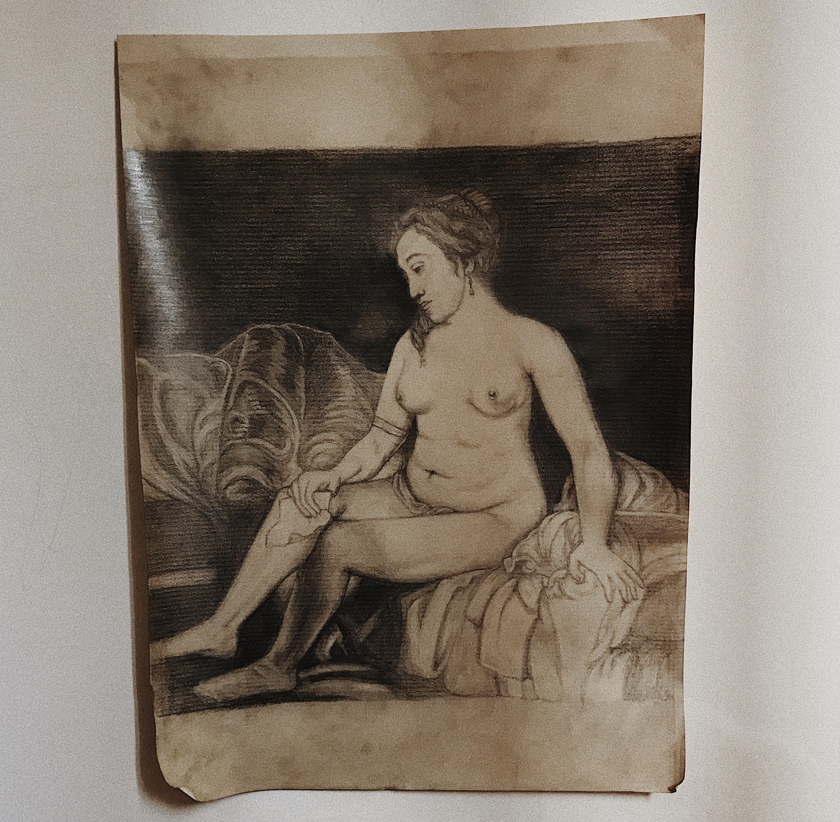 For me, as I say in the title, it is a challenge to know how to paint well, I like the difficult, the enigmatic. Knowing the ancient technique is like discovering a great magic trick.
I would love to do art and have people wonder, how did you do it? That requires a lot of discipline and I feel at a point in my life capable of achieving it.
In old masters academy I will have the opportunity to learn master techniques, which not everyone knows how to transmit them to you, seems to be a fairly complete course and from the comfort of the house. The online course perfect, because not everyone can afford travel and study in a really great school of Art.
I think I have the ability to convey with painting, I am a very creative person and with many ideas in my mind, I would like to learn to paint well and be able to create works that make that feeling reach people who watch.
Art for me is a means of transmission between two people, the artist and the observer, in a very intimate way, but without these two people being physically in front of each other, it's like magic!
facebook.com/paula.l.ruiz
I want to win this Competition and I need your help!
Please vote for me by sharing this page:
---
Discover how to paint like the Old Masters using modern materials!