Artwork by Adam Lessard
My name is Adam and I am 28 years old and currently living in Massachusetts. I have traveled the country and lived in multiple states exploring nature and people. Different forms of art have always been in my life in the forms of poetry, music etc. I have always loved the visual arts but never really pursued them seriously until a couple years ago.
I grew up in Connecticut and our family moved around quite frequently. I can remember in elementary school discovering the works of Henri de Toulouse-Lautrec. I loved his paintings so much that I chose to do a history presentation on him and tried to replicate one of his posters of the Moulin Rouge. However, after moving again I lost interest in art and was afraid I would be judged for enjoying it.
In this new place though, I did manage to make a friend who shared similar interests in art and exploratory music. The two of us recorded terrible music and drew strange pictures on our notebooks. We had random adventures walking basically anywhere and everywhere we could think of. Then, one summer day, while my family was on vacation, I received a phone call. My friend had died that night. He was the passenger of a car that had been in an accident. So quickly my life had turned upside down. I stopped playing music and doodling strange designs and patterns. I didn't know how to function.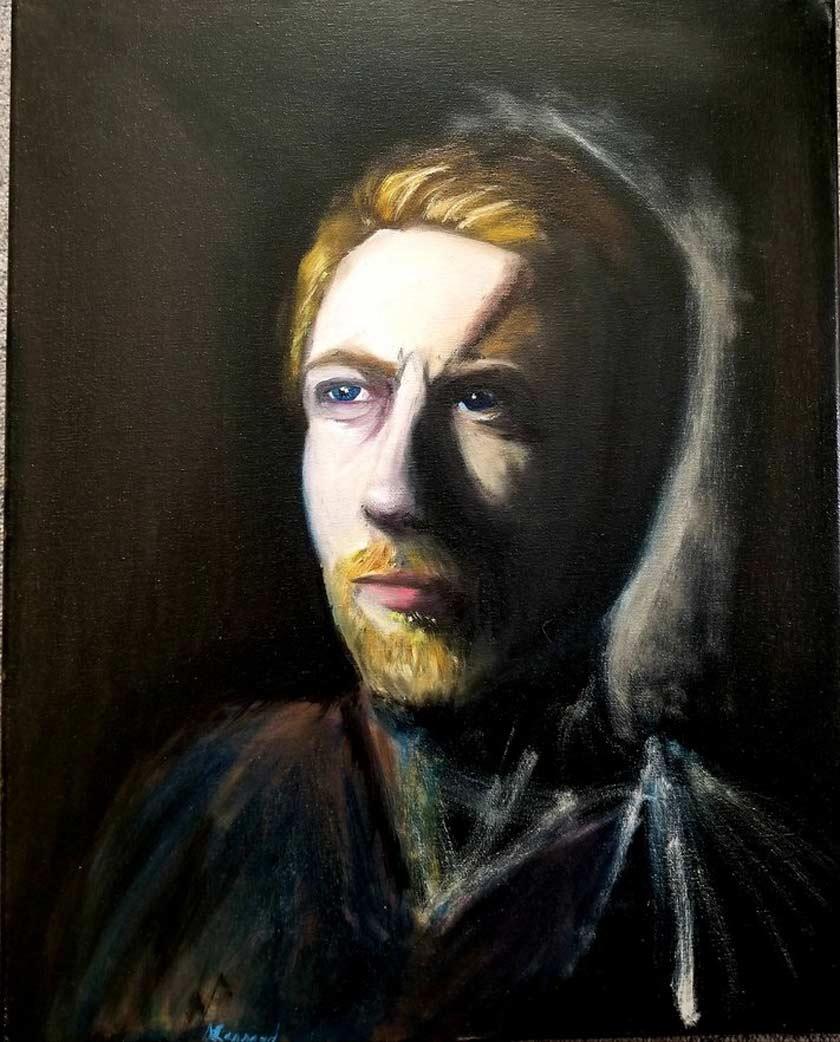 I graduated high school and started working construction and life became routine for a while. Then, I developed an unhealthy addiction that i struggled with on a daily basis. It had completely devoured my life and I was in a rehabilitation facility when my family came to visit. They gave me a sketchbook and said maybe it could become an outlet for me since I had enjoyed sketching when I was younger. I immediately fell in love with drawing people. In October 2017 I decided to pick up oil paints and give it a try.
Painting has become my passion over the last year and I would love some form of guidance to help me refine and develop my techniques. I have done much exploration but still am yet to find a style I can call my own. I have seen the Old Masters Academy advertisements and signed up for some of the preview lessons. However during the warmer seasons I am so engulfed in my day job I almost have no time or energy to even paint or attend lessons. I think utilising the online teachings of the Old Masters Academy could truly revolutionise my painting and help me find a style that truly is me.
facebook.com/AMLessardart/