Paintings by Lorie Turpin
I am an artist and always have been. I loved all that colouring in grade school!
Then on to high school and my art class was life changing because the amazing teacher taught us so many different ways to create art. We learned sculpture, both with clay and plaster; we did lithograph on metal and leather; wood carving; painting; drawing; you name it we did it.
From there I went on to college and drew my very first "nude" model!!! Wow! That was an eye opener! (she says with tongue in cheek!)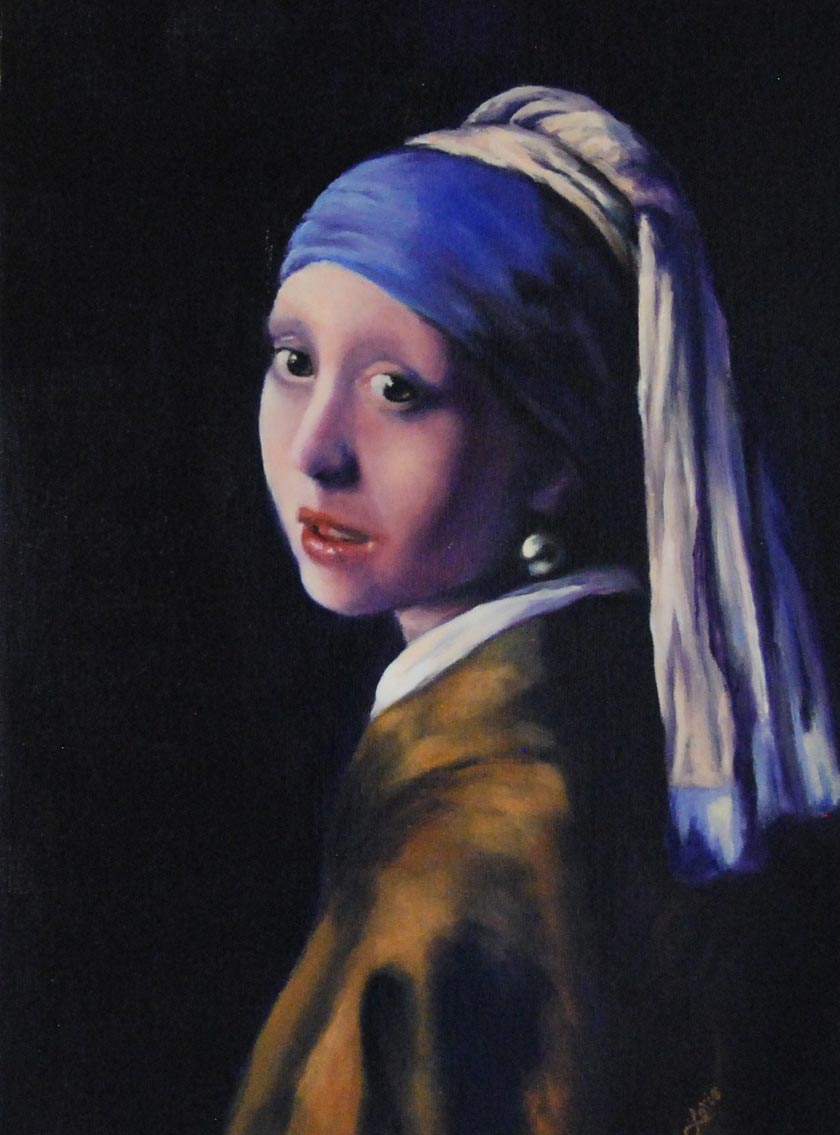 After the kids needed me less I took up drawing and painting again (and pushed aside the sewing, crocheting, knitting, crafts, etc,. etc.) A friend asked me to take an art class with her and I reluctantly agreed (because it was a 9:00 am class on Saturday morning!!! My "sleep-in" time!). Needless to say I met a wonderful teacher back in 2009 who taught me the Classical Realism Style after the Old Masters and my art career took off.
I have painted 2 Monets, a Johannes Vermeer, George Stubbs, Dupre and Martin Johnson Mead. I love the finite detail and one learns so much copying from the Masters because all the "bugs" have been worked out!
I am a student of life and learn something new every day and I thirst for more knowledge. Any course I find that can further my talent is something I need in my life. My teacher still takes classes from the Old Masters Academy so if she does then I know it will be good for me!!!
I would love to win because I am one of those people who have been down on their luck these last several years and a win of some kind would be extremely uplifting and appreciated.
lorieturpin.me