Artwork by Abdurrahman Barka
I grew up in South Libya. I grew up in the family of a talented painter who participated in many local art competitions.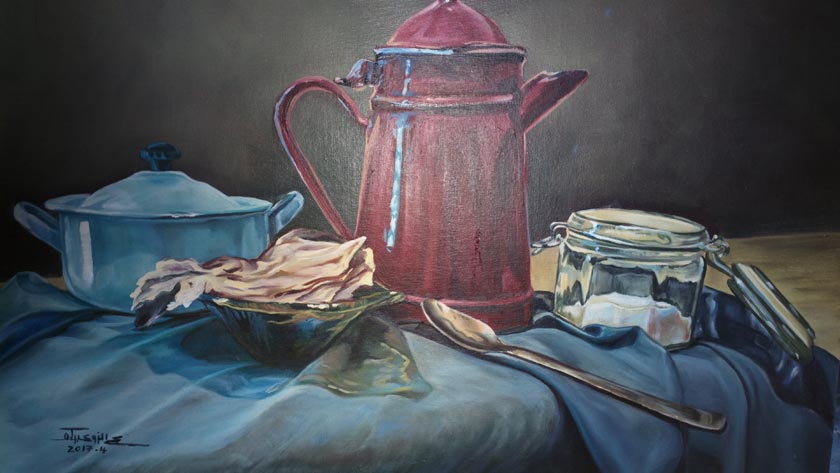 I love drawing from my childhood. The challenges are to become an artist able to coordinate his life. I want to learn. Improve my skills in painting. Excellent and I have a creative escape to liberate my imagination and to try many different techniques – Old MAsters Academy is an integrated learning platform that has a comprehensive and integrated curriculum in the methods and methods of education in the methods of professional artists – I want to win to get the opportunity to learn and pure about the exile of artistic publicity – For the importance of diversifying the visual culture in their lives and helping me develop my skill and improve my art. Thank you
Please vote for me by sharing this page using buttons below:
So far I have received

0

votes. I need Your help!
---
Discover how to paint like the Old Masters using modern materials!
---
Do you want to Win this Video Course?