Artwork by Adreeja Gupta
I'm not as skilled in story telling as I am in art, but, I will try my best. I have been painting since I can remember, to young to even grasp artistry at its full grandeur. However, fascination got the best of me. So, I picked up anything that could be used to make an imprint on a surface and started scribbling away. Art has been a necessity since day one, a thing that is almost as important to me as oxygen. To live, I must paint. So now, at seventeen, here I am, far away from the perfection I seek but ambitious enough to keep going.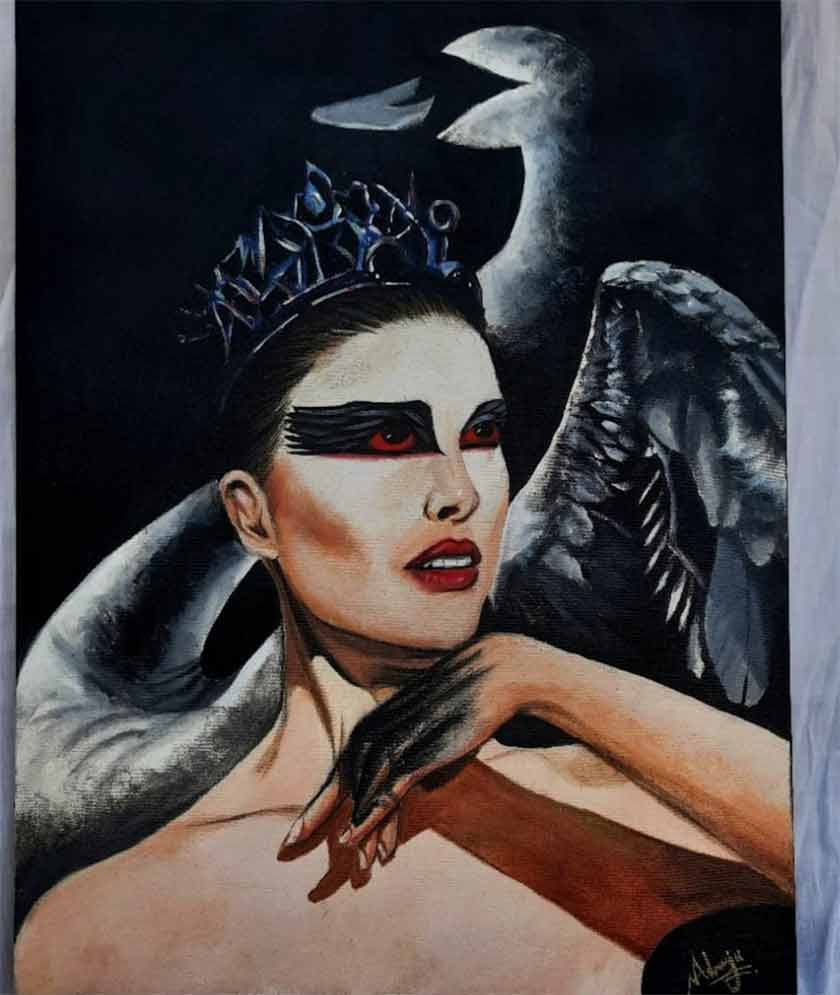 My challenges, artistic ones, revolve around my inability to capture the human anatomy properly, fluently and fluidly. It lacks the life and the movement, but most importantly, the rhythm of a being. I would like to improve my overall art skills all while focusing more on anatomical sketches, art history and the way of the masters.
It in itself is a privilege to be able to enroll in this competition and that is how highly I view the old masters academy. To be fortunate enough to win a course and get to indulge my soul in art more effectively would be an opportunity of a lifetime. To answer the last question without seeming arrogant and over confident would be a hard task because I'm nothing like the other participants if not lacking more in my skills. However, I would ask for votes as I believe I have the potential to do something, to make something out of my passion and to contribute to the society and maybe give history a piece or two to talk about.
I want to win this Competition and I need your help!
Please vote for me by sharing this page:
---
Discover how to paint like the Old Masters using modern materials!