Artwork by Harjeet Kaur
This painting is very close to my heart as it represents a moment of sensitive emotion which touched me very often throughout my life. While the picture represents Indian woman, the issue of suppression of female gender is worldwide. The dimensions and magnitude may vary depending upon demographics and culture within these. There are numerous examples of women who accomplished in spite of barriers. But there are still women growing up with lack of basic amenities. They have no access to educational opportunities and no awareness of cutting edge developments around the world. To them their little realm is their reality. So the shell around woman is an attempt to depict their little world.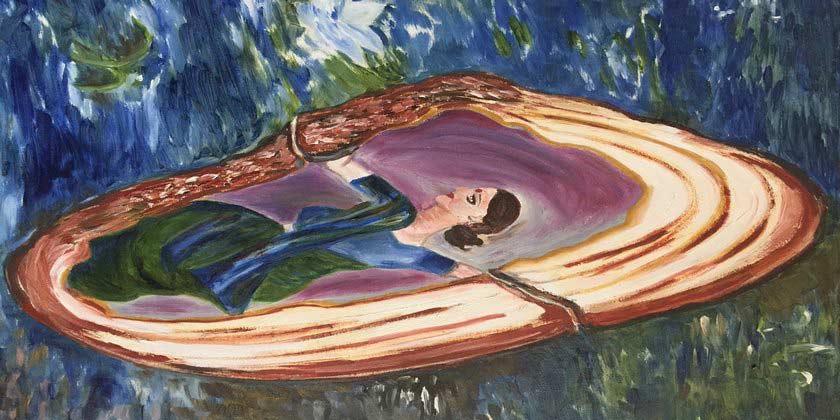 On the other hand the suppression also prevails in well-developed societies. The prevailing issue of domestic abuse is a well-known harsh reality. The complex scenario of emotional and social factors places women in a shell within the sea of helplessness and uncertainty.
The apparent rising posture of woman in this painting portrays victorious optimism of inherent strength within her. The expression of bewilderedness is consistent with fear of unknown, but breaks in the shell illustrate the success towards breaking the barriers towards realizing her potentials.
During my childhood I used to love drawing and sketching. As far I remember, woman has been my important subject since then.
My mother was important person in my life. She is a very strong person but could not be immune to social obstacles.
Winning this free course will help me towards my dream to learn painting in a systematic manner. I wish I could go to art school and be professional artist. The various barriers including lack of time and responsibilities of supporting my loved ones form a shell around me. But in my own battle I am trying to prioritize my passion, and learn painting skills.