Artwork by Ang Chee Hang
I'm 18years old And I just started my diploma level one last week.
From when I was a child until now I always done sketching secretly in class of the school. I just like Art without any reason.
The biggest challenge in my life is the O level of art. When I was in secondary school, no one teaching me about the professional skill. So I was scare that would I fail In the O level. But after I found a teacher who have some professional knowledge and I learned for about 1month. And I scored A in Art finally.
The things I want to learn in art is anatomy, perspective, proportions and so on. I just a want to learn professional skill and make a perfect painting.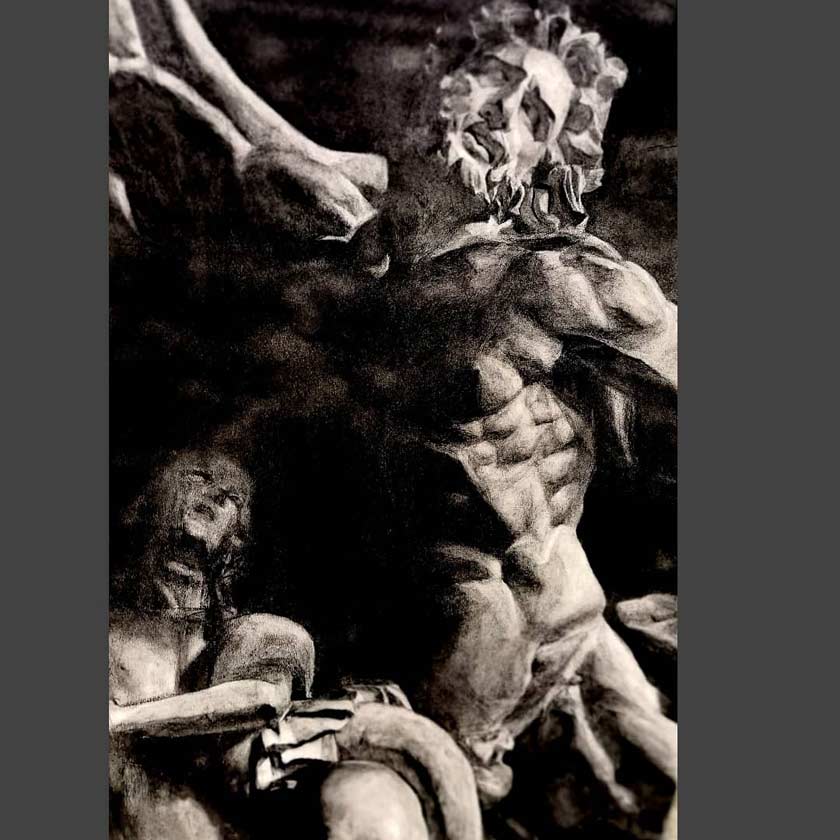 When I found old masters academy on the YouTube I was so excited. Because the way it teaches is what I want to learn.
The reason why I want to win this competition is because the Art I studies before until now, those Art teachers always like to done in abstract way, like all those modern painting. I don't like it because those modern abstract cannot done in a way that you are expected. The things it come out always unexpected. Well, maybe sometimes It creates some beautiful effects. But in my point of view. It cannot improve my skill to do a better painting. Picasso done abstract because he almost master his art skill in during before 20 years old, so he maybe think that he don't need to improve his skill anymore, so he create another style call 'abstract'.
I know that I am not a genius like Picasso so I know which direction I want to go, so really want to win this competition. Last, I hope you all can vote for me is because I hope I can do something that I want to do. I don't want to left any regret. Thank you.