Artwork by Asma Ahmed
I was born in Pakistan and my passion for fantasy based art came from Televisions with cartoons and animations inspiring me. It took place at a young age when I was in Preschool and ever since then I was ambitious to become an artist.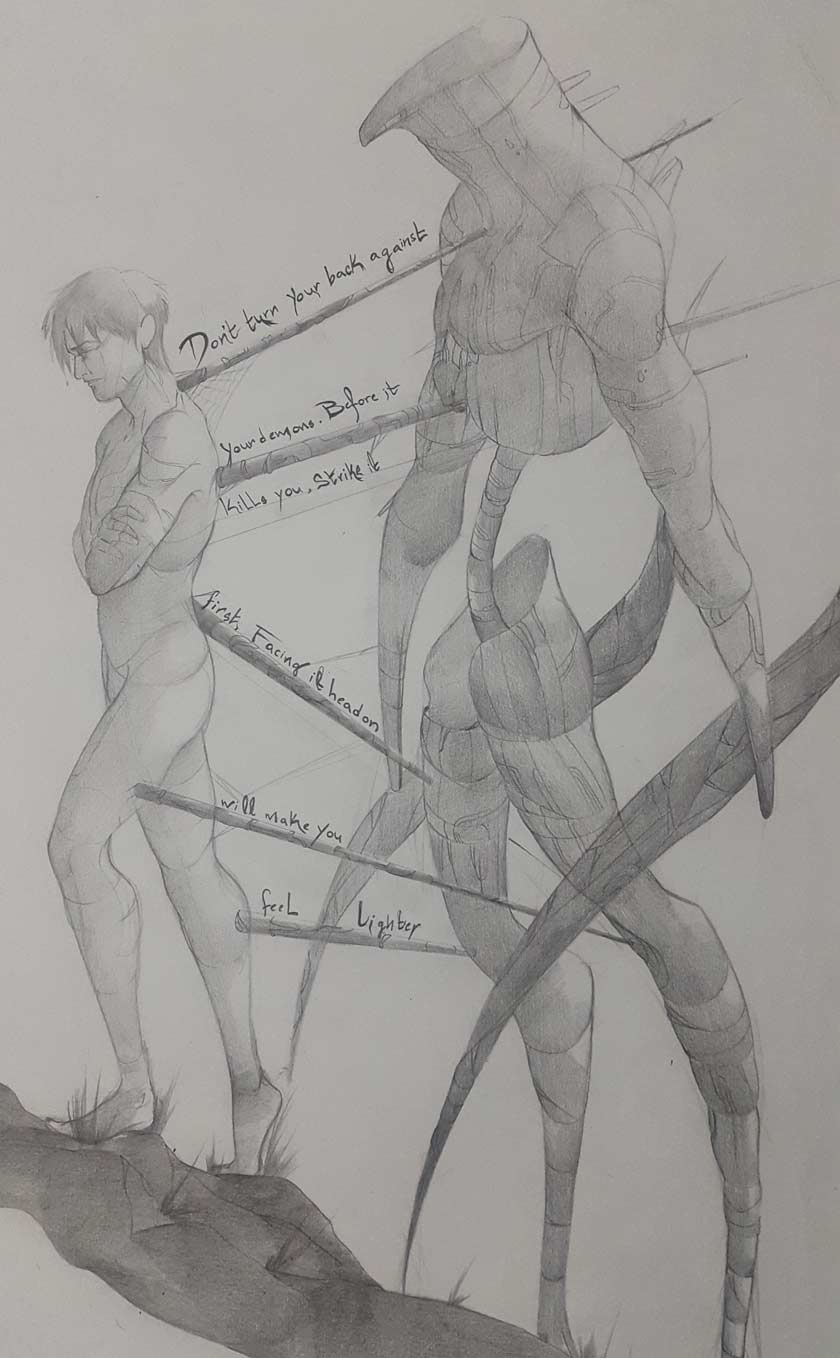 One of my Artistic challenges are real life drawings as they are closest to reality but I attend to let go of my fear and just do it. Honestly I want to learn to be creative innovative and create beautiful art that can awe inspire the audiences.
Old Masters academy teaches the fundamentals of Fine Arts and it's foundations and winning its course could mean that I would have access to knowledge that could expose me to so much!
People should vote for me because I want to learn and I'm eager to do so and not waste an ounce of my efforts being made so Thank you for this opportunity.
rabwatsup.tumblr.com