Artwork by Michael Barilla
I'm a self taught artist, who continues to learn and challenge myself. I'm a full time fire fighter. I've always loved art and have always been able to draw, paint and do pottery. I'm always looking to learn and be inspired by others to improve my own work.
My biggest challenges are getting values correct, and skin tones. I do my best to work through these challenges. Sometimes I succeed, and sometimes I fail, but I never give up. I just start the painting again and work through it.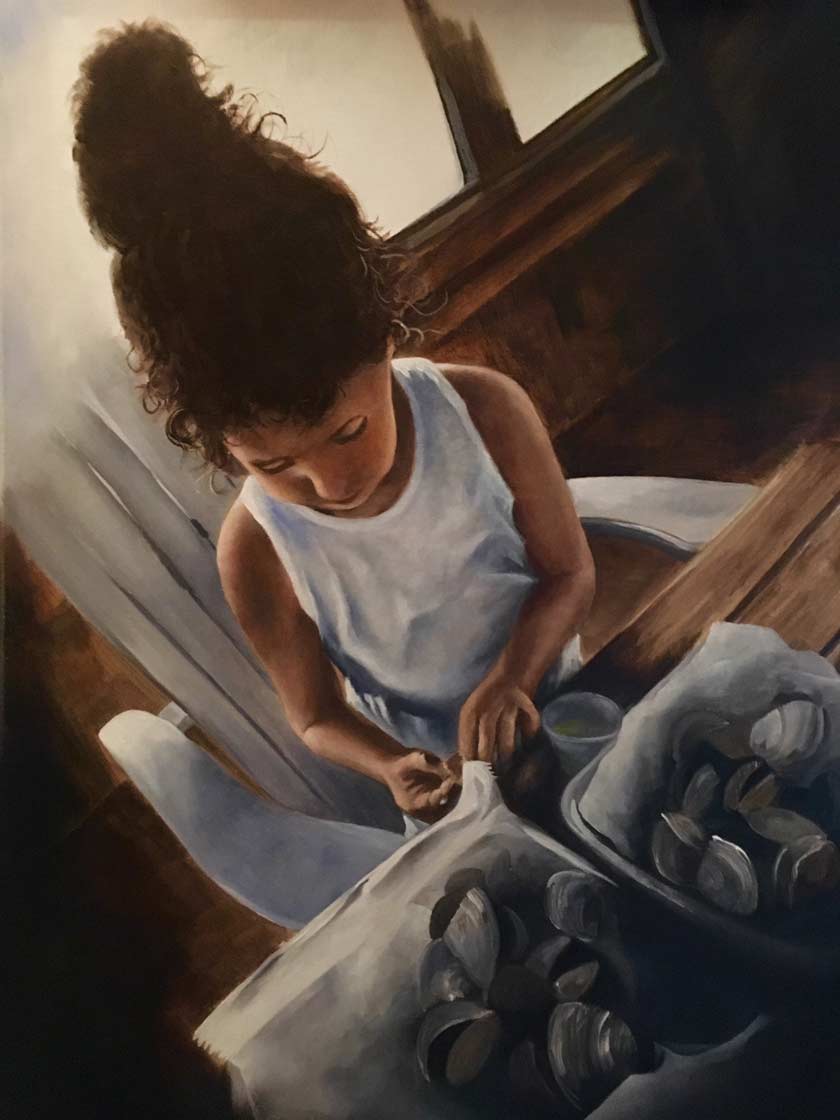 I want to learn everything. I know that is some what of a canned answer, but it's true. I have so much to learn in every aspect of art, that I just can't name one thing.
From what I've seen, I think Old Masters Academy is amazing. I would love to have the opportunity to be able to par-take in a small lesson from one of their accomplished artist.
I'm sure there are many fellow up and coming artist that would love the opportunity to be given a art lesson from Old Masters Academy. For me it's the search and challenge to become a accomplished artist. I never feel that my art is good enough. I feel that my art is really missing something. I think Old Masters Academy will be able to find one of the missing pieces that can bring my paintings up to the next level.
I know there are many people who deserve this opportunity as much as I do. I never give up on bettering myself. I always try to paint more difficult paintings with every painting. I have the drive and commitment. The lesson will not go to waste. I guess that's why people should vote for me.
Please vote for me by sharing this page using buttons below:
So far I have received

2

votes. I need Your help!
---
Discover how to paint like the Old Masters using modern materials!
---
Do you want to Win this Video Course?