Artwork by Jan
Hello, I'm an Intuitive Artist and I use Art as a channel to connect Superior Dimensions and Cure. For me Art is Medicine.
I always had a very naive drawing style and enjoyed to play with my inner child drawing a lot that way.
Last year I had only 3 private drawing classes and I jumped to a completely new level.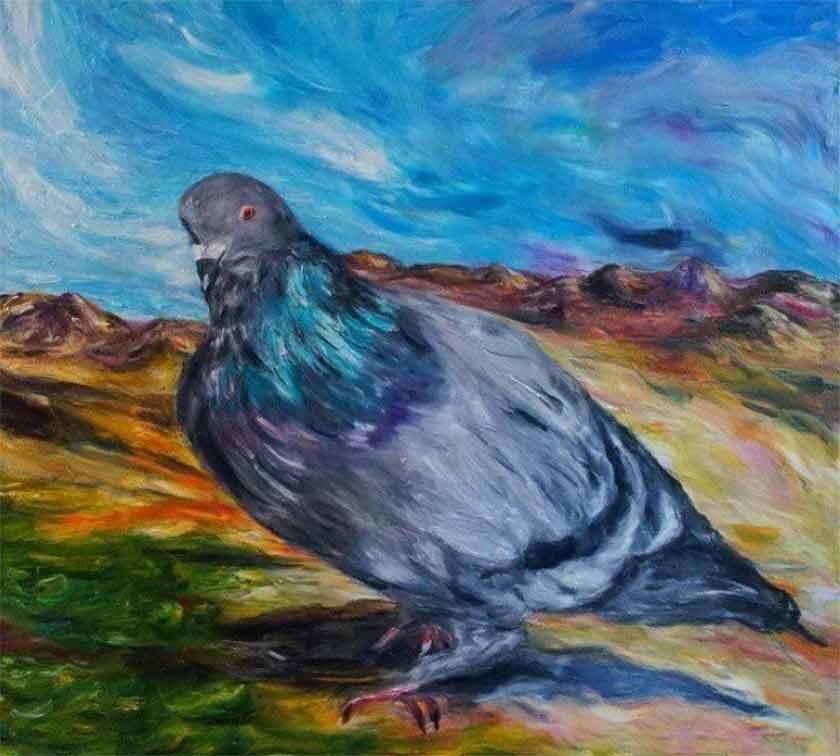 Now I'm practicing drawing Totem Animals with Sacred Geometry hidden grids, Old Masters style. I love make experiments, explore and deep new ways of express myself artistically. I'm addicted to studying kind of person 🙂 I want to go deeper in the Drawing Art but living in the countryside now I have no access to teachers. So learning with Old Masters Academy will be an invaluable gift to help me develop and grow my talents and expand that to all with whom I connect and guide therapeutically. I bought the Art Academy classes last year, mostly because of the few drawing classes that came with it. I wished that time they could create an Old Masters Academy and "Plim"! My dream came true! So hope my dream of win this course now came true too
This Dove was my first artwork after learning some skills in that 3 private drawing classes I made. I'm making a Totem collection 🙂 If you like it please give me Likes above and visit my pages 🙂 Thank you!
I want to win this Competition and I need your help!
Please vote for me by sharing this page:
---
Discover how to paint like the Old Masters using modern materials!