by Rosily Roberts


Leonardo da Vinci was born in 1452 in a village in Tuscany. Leonardo was the illegitimate son of Florentine notary and a peasant girl, and was the oldest of twelve siblings.
When he was about fifteen, his father, who had a great deal of repute in the Florentine community, apprenticed him to the artist Andrea del Verrocchio, who had been a student of early Renaissance master Donatello. Florence was a very important artistic centre in Renaissance Italy, attracting many budding artists. Verrocchio was an important artist in the court of the Medici, a powerful family in Florence during the time, who were known for their political involvement and generous patronage of the arts. It is indicative of his father's influence in Florence that Leonardo was able to begin his apprenticeship in so prestigious a studio.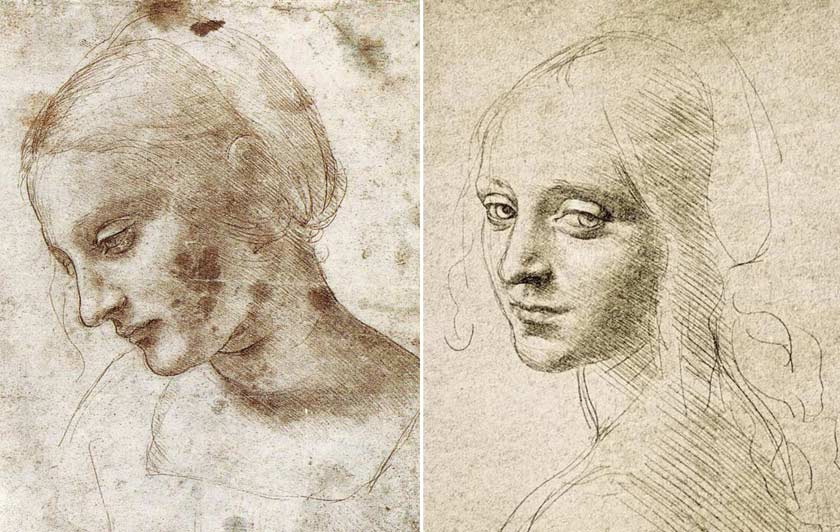 Verocchio was one of the leading artists of late-fifteenth century Florence. He trained as a goldsmith and went on to work as a painter and sculptor. He is mainly celebrated for his sculpture, and Leonardo's multifaceted training included painting and sculpture, as well as the technical-mechanical arts.
During his apprenticeship, Leonardo also worked in the workshop of artist Antonio Pollaiuolo, a painter and sculptor who is known for his design skills and his work in other media including embroidery, engraving and enamel-work.
In 1472 Leonardo was accepted into the painters' guild of Florence, however, he remained in his teacher's workshop for five more years, before working independently in Florence until 1481. Many of his pen and pencil drawings exist from this period, as well as technical sketches, including pumps, military weapons and mechanical apparatus, evidencing his interest in and knowledge of technical matters, even early on in his career.
Some of Leonardo's artistic concerns originate with Verocchio, such as the twisting pose known as the figura serpentinata and the study of contrasting expressions.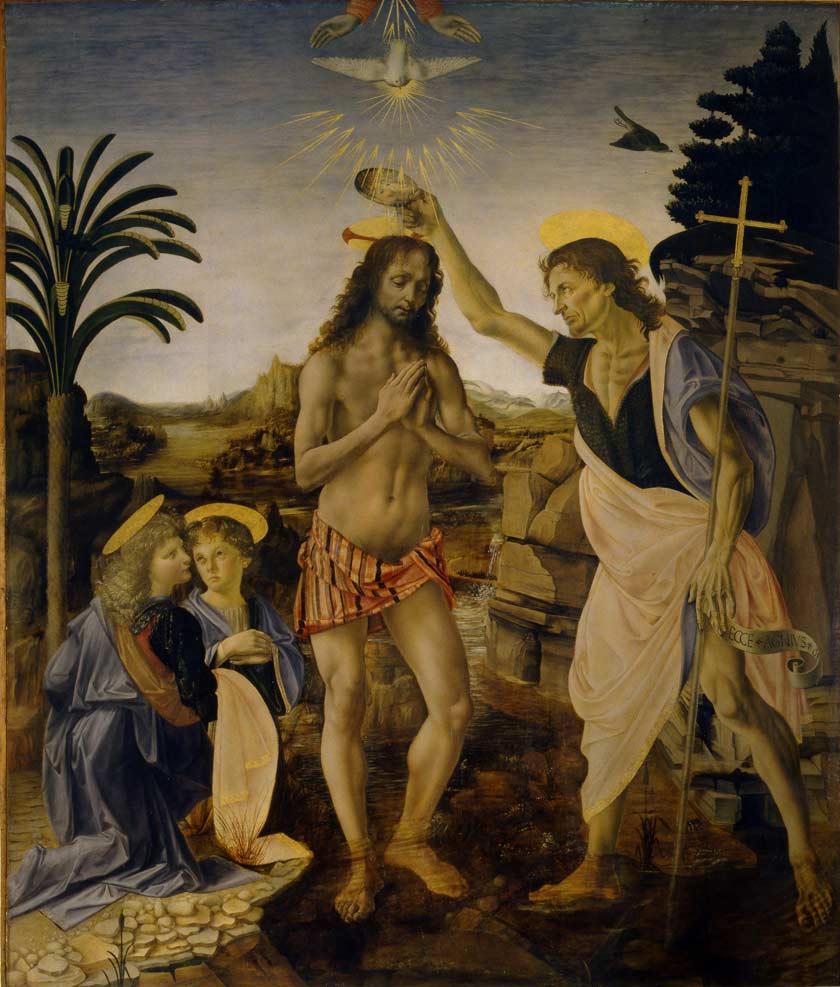 There is only one painting which is conclusively attributed to Verrocchio: the Baptism of Christ in the Uffizi Gallery in Florence, with which it is often contested that Leonardo assisted. Mid-sixteenth century historian Giorgio Vasari explained that Leonardo painted the figure of the angel on the left with such skill that he upset his teacher. More recent study of the painting have suggested that Leonardo's interventions were more extensive, including the landscape and the figure of Christ.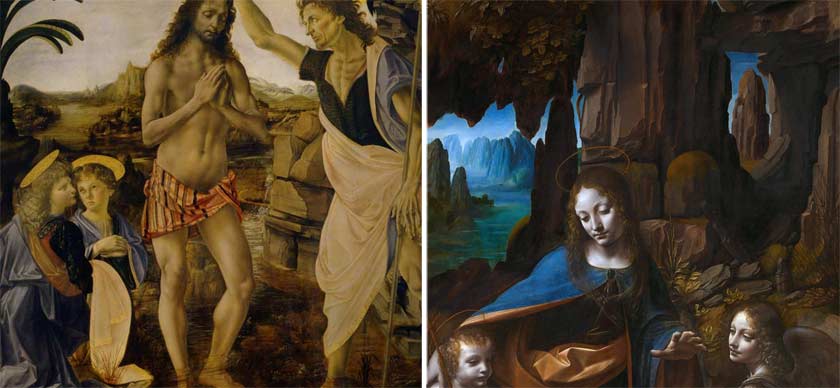 The treatment of the landscape is reminiscent of Leonardo's works, including The Virgin of the Rocks of circa 1490s. The rock formations are similar, as are the way he has depicted water in the compositions.
References:
'Leonardo da Vinci,' The Art Story,
theartstory.org/artist-da-vinci-leonardo-life-and-legacy.htm
'Andrea del Verocchio,' The National Gallery, nationalgallery.org.uk/artists/andrea-del-verrocchio
---
Learn time-honored oil painting techniques of the Old Masters!
What you will get: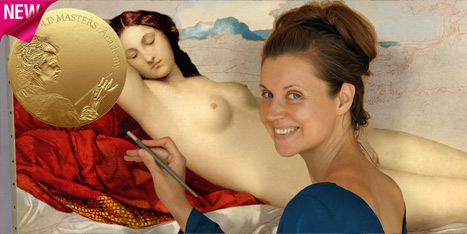 Instant access to all 60 multi-part video lessons
A lifetime membership
Personal coaching by the course tutor
Constructive critiques of your artworks
Full access to the Art Community
Exhibition space in the Students Gallery
Members-only newsletters and bonuses
Old Masters Academy™ Diploma of Excellence
How you will benefit: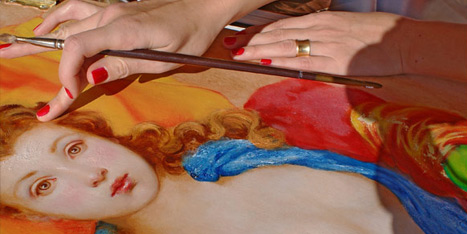 The Old Masters Academy™ course is very comprehensive, yet totally beginner friendly. All you need to do is watch video lessons one by one and use what you've learned in your creative projects. You will discover painting techniques of the Old Masters. This is the best art learning experience you can have without leaving your home. All information is delivered online, including personal support by the course tutor.
Learn how to paint like the Old Masters!
Old Masters Academy Online Course
Self-study, self-paced online video course Lifetime membership One-time payment:
$487
Enroll Now!
Personal Tutoring online + Online Course
Unlimited tutoring by the Academy teachers Lifetime membership One-time payment:
$997
Enroll Now!