Artwork by Fenta
I grown up liking drawing because I lived near to the a church with a lot of picture in it. Since then my entire life best friend is art.
I always wanted drawing different pictures. I wanted to learn painting but could not afford the payment. I think the old academy will help me to do so.
I lived in Ethiopia where Christianity is the dominant religions, so the chance for art is from arts of churches. There is no modern art education in all parts of Ethiopia except in the capital city of the country that is in addis abeba. In addition there is a limited scope of art instruments in the capital like oil colours, proper brush, camps, etc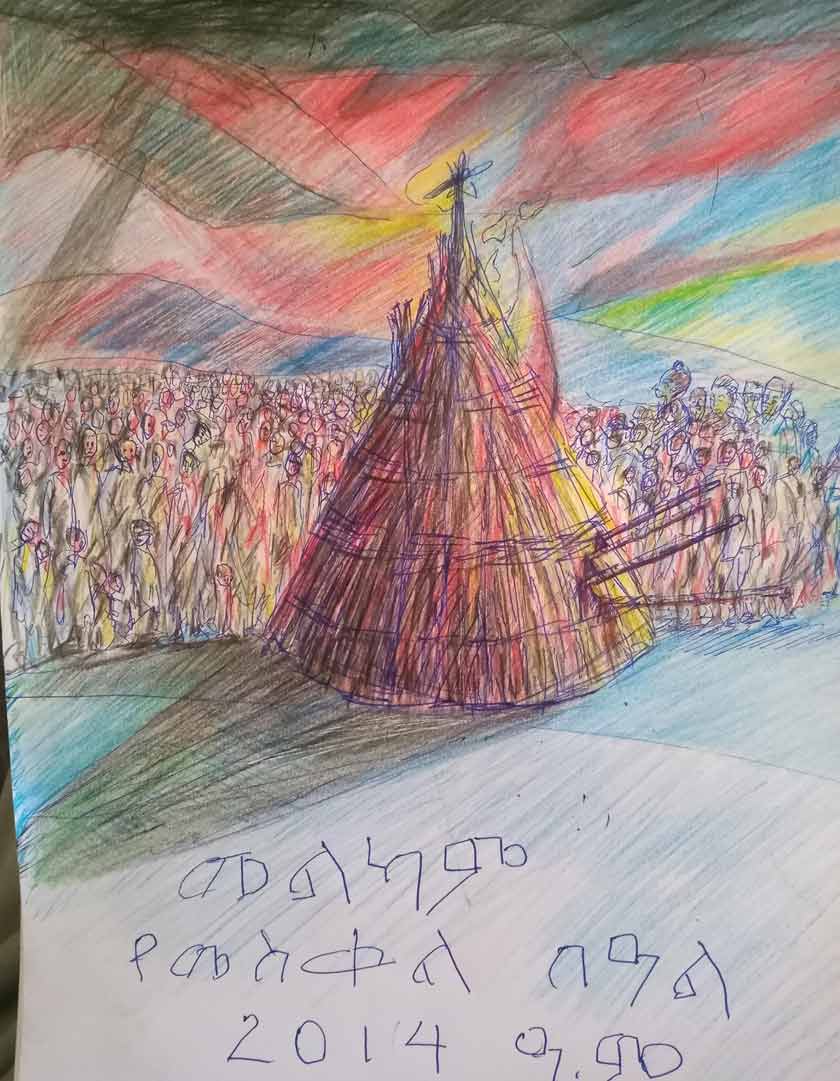 Thus i want to win in he academy getting these art instruments. The old academy course is the proper place for such things. Below i attached the picture showing the religion based ceremony in our country Ethiopia this week. We cal it demera beal/meskel. The symbol of finding the cross by queen Elieni
I want to win this Competition and I need your help!
Please vote for me by sharing this page:
---
Discover how to paint like the Old Masters using modern materials!