Artwork by Mathilda Kamper
When I retired after teaching for 40 years, it was as if the gates of freedom opened for me. To teach was my passion (History) and I enjoyed every minute of it, but it is an absorbing profession that do not allow any other personal activities.
When I closed my classroom in 2014, I could not wait to start my lifelong dream – art classes. It became my new passion, but it was challenging as I did not have any tuition in the basic theory, let alone mixing of paint, etc., etc. The tutors are well educated in the fine arts, and they were very patient. I am thankful for their input.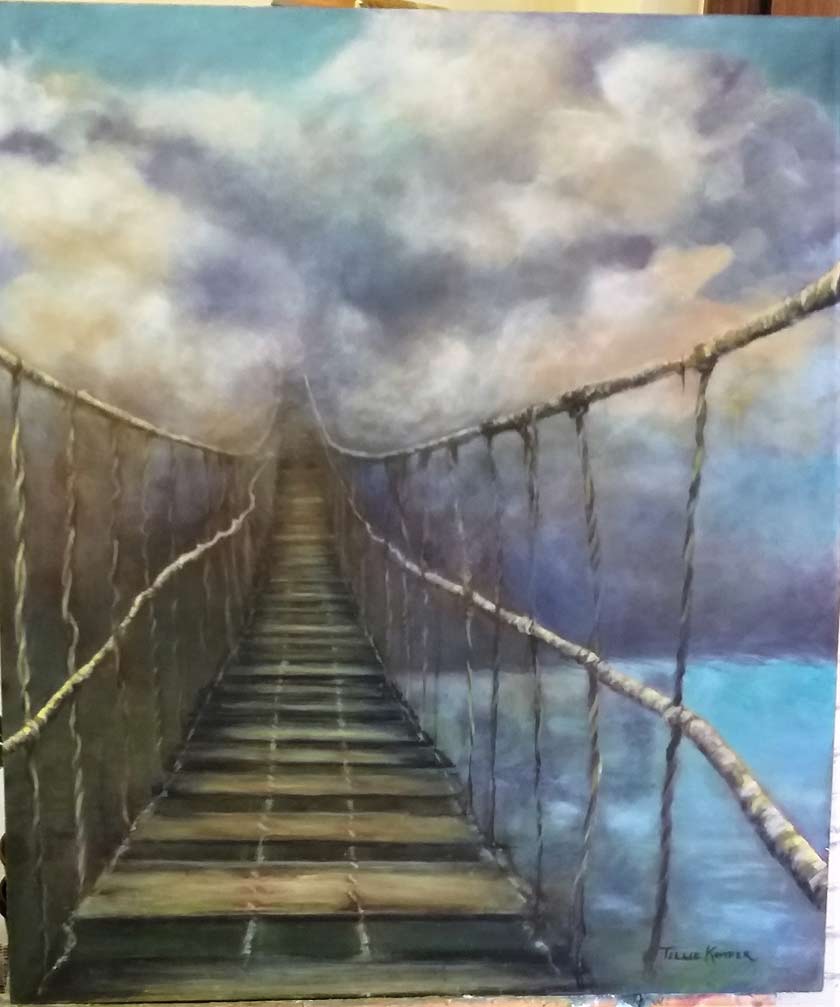 The reason why I think it is necessary to do the Old Masters course, is because it will provide a solid foundation for any artist. They are the best to learn from!
If you take ote of our country's dire economic position, and the value of our poor Rand, you will understand why I simply can not afford the course.
You will enrich my ability and skill and that will be an asset for the rest of my life.
Thank you,
Mathilda Kamper