Artwork by Myra Christina Forrester
My father use to exhibit and sell his art on the sidewalks in a small city in Ukraine many, many years ago. This is where my love of art started. My parents wanted a good education for me, not to be a "starving artist", so I got a University degree. But that is all behind me now and so are they. I now live in Sydney Australia. I have take art courses over the years, but none have given me the training I wanted until I saw your course.
You were right the courses available are all about expressing oneself or doing decor art if it isn't the right colour for their lounge room they will not buy it.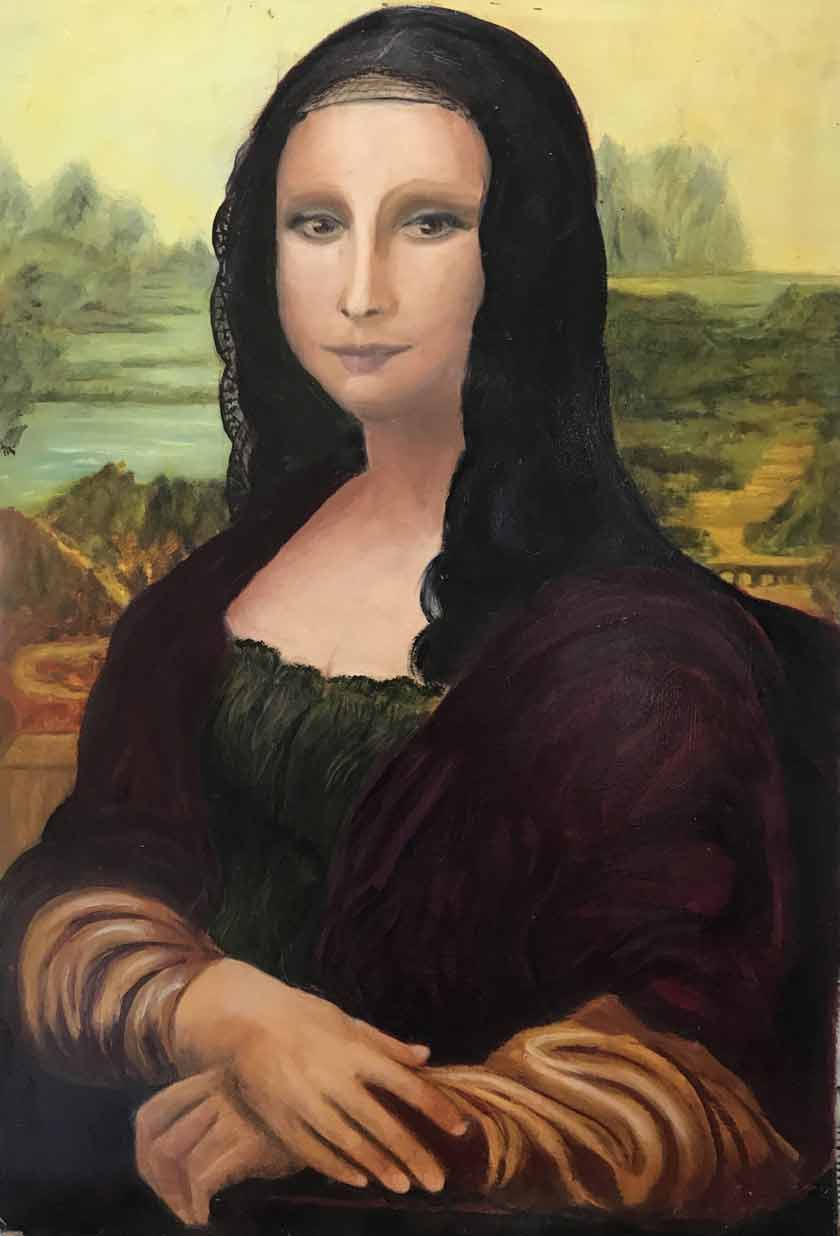 I tried to teach myself the old masters techniques. I extensively researched the topic of old masters and the way it was being taught today. YouTube was my best friend for many years and there I found so many ideas and so many ways of painting that it was confusing until I found Old Masters Academy. I tried to teach myself and started at the Mona Lisa, my version.I found a lot of geometry on the Mona Lisa. I look at My Lisa still unfinished and I now know how much I have to learn. I desperately need Old Masters Academy. If I win I will undertake to try again with my new knowledge.
I mostly do some art every day. At the moment I am doing your anatomy course.
I have sold pieces in the local art shows.
Why should people vote for me? I am sure that there are many l hardworking artists who would like this course who are far better than me.
This is something I have waited for all my life to do but converted to Aus$ the cost is prohibitive..I also spend my money looking after my disabled husband.
I am not a great follower of Facebook social media etc I prefer to spend my time doing my art and looking after my husband. So if it's all about votes from media sources then I lose out and wish the winner all the best.
I want to win this Competition and I need your help!
Please vote for me by sharing this page:
---
Discover how to paint like the Old Masters using modern materials!