I want to learn how to paint people like the old masters
Hello, My name is Breno Rossini, I'm Brazilian and I'm 21 years old. I live in Espírito Santo, state near to Rio de Janeiro, and I am a student of Visual Arts at the federal university of my state.
My biggest challenge is to draw and paint human figures, because although it is what I love to do, it is the part that I have the most difficulty.
I work in the open hours selling paintings on canvas, but the paintings I sell are usually landscapes, but what I most want is to learn how to draw and paint people like the old masters.
My professional goal is to be a classical painting teacher, so I think the OLD MASTERS ACADEMY is the best option I could find to achieve my goal because it is a very complete and didactic course that demonstrates adding much knowledge to your students.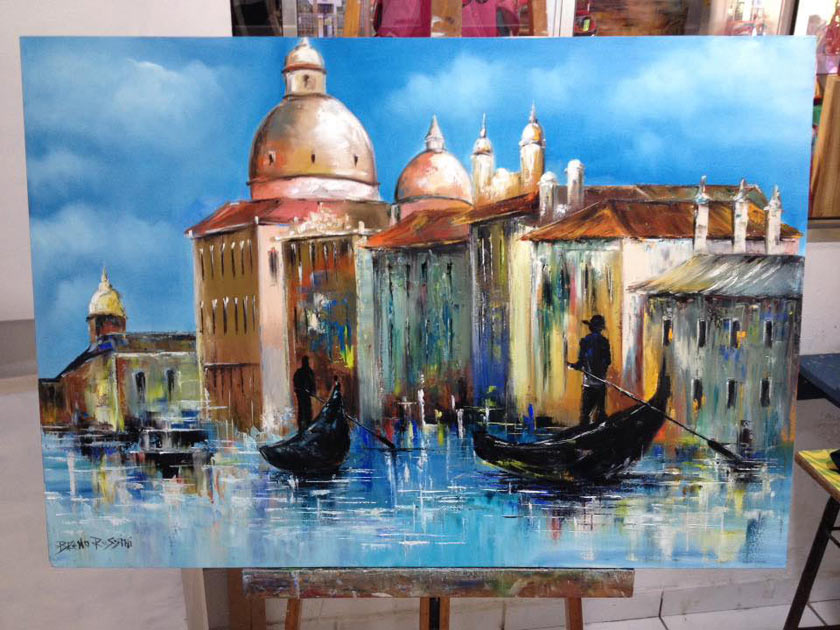 I want to gain the OLD MASTERS ACADEMY course because in my state, learning this type of technique in painting would be a differential for me in the job market, because here is a city not too big and there is nobody here that offers this type of work for students from here.
In addition I want to win this course because my dream is to learn this style and classical technique of painting and to be a professional in oil painting, and I believe that having this technique I could have a successful career as an artist in my country.
I believe that people should vote for me because I have the potential to achieve the classic painting style and be as good as the tutor Natalie Richy, because the most important thing that an artist has to have to achieve their goals, I have to it is focus and willpower, for there is nothing that I love more to do than to paint.