Artwork by Frederick Wayne Woods
I am now 79 years old. The reason I am entering this contest is to win the new Life Drawing Academy Course.
I started painting approximately 10 years ago. I refused to set around and watch TV like some of my friends.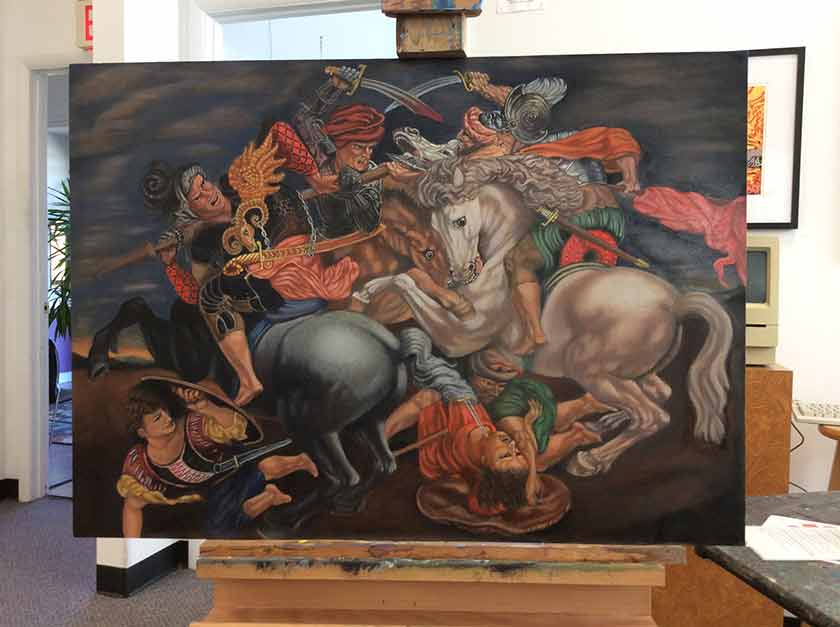 It is almost like having a Job. I get up in the morning and know exactly what I am going to do. I go down to my basement studio, start preparing for the days painting. Some times when I get really interested in a painting, I may work around the clock until it is finished. I can never say a painting is finished. If you are as critical as I, you can always find fault and try to change this and that. However, you must come to a point the lay down the brush.
I watched a program on BBC about trying to find the painting buy Leonardo Da Vinci painting of The Battle of Anghiari. It took me a year. You look at this painting and spend hours looking at the action taking place in this battle, plus the detail of uniforms, and war horses. He missed nothing in planning this painting.
I want to win this Competition and I need your help!
Please vote for me by sharing this page:
---
Discover how to paint like the Old Masters using modern materials!