Artwork by Mary Connor
PetPortraitsbyMary.com
Much of my adult life was spent as President/Executive of a large Humane Society with a city contract for animal services. I worked daily with the tragic consequence of our nation's pet over-population crisis, taking in over 20,000 lost and abandoned cats and dogs each year. In retirement, I started painting pet portraits for myself, family and friends. Eventually, others came to me. I found it an immensely satisfying balance to my previous life to now be surrounded by pets who are so cherished that people wanted portraits to hang with their other family members!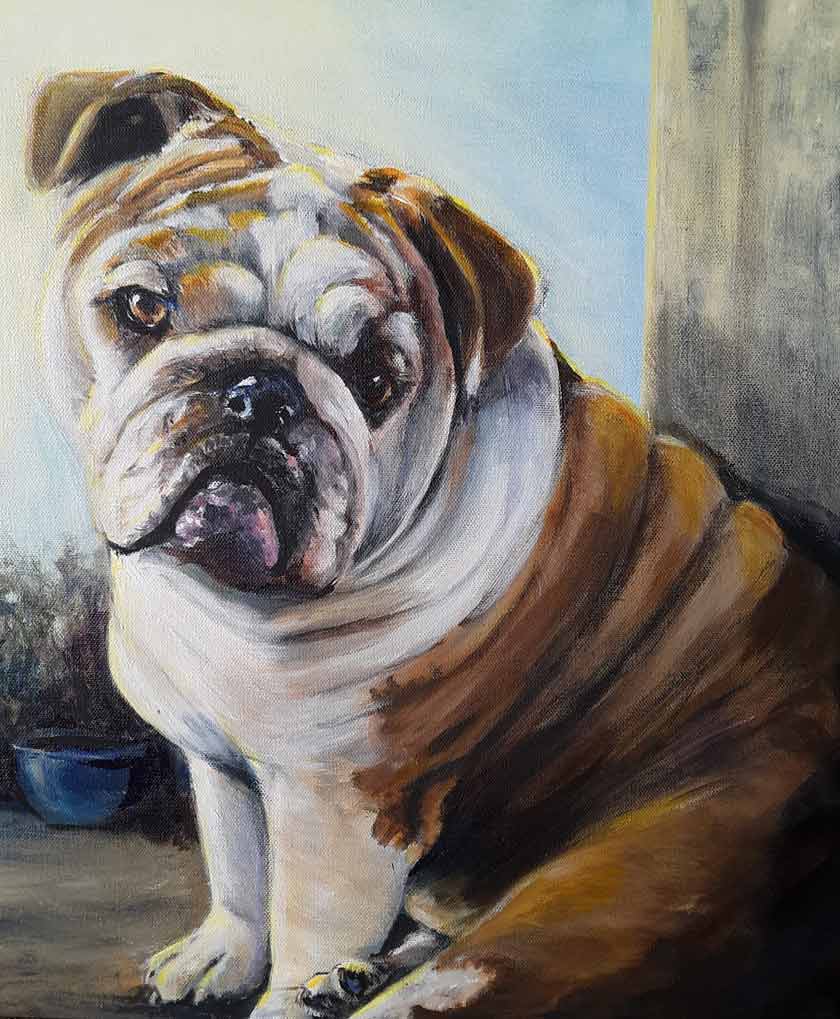 I want to answer their love for their pets with portraits that truly embody the personality that they know so well and want to remember….forever. A number of times I have managed to capture that….I knew it when my clients burst into tears when they saw the painting of their beloved pet.
From what I have seen of the Old Masters Academy works, they all express an emotion and a sense of individuality I want to bring to each and every painting I do for these wonderfully loving people. I have never had a lesson and am trying to teach myself first, the basics so I am not constantly reworking my paintings to get the colors and images right. Then, learn to use shadows and lights …. hard and soft edges … to put the emotions that I see in the Old Masters Academy paintings.
I would like to receive your vote so that my pet portraits become fine art pieces, that, when seen, fully reflect the value my clients' place in their pets as family members …..and just perhaps …inspire the viewers to feel the same about their own pets. So someday, we no longer have shelters taking in 20,000 pets each year.
I want to win this Competition and I need your help!
Please vote for me by sharing this page:
---
Discover how to paint like the Old Masters using modern materials!